Brent Bell Joins USS as Director of Business Development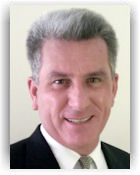 RANCHO CUCAMONGA, Calif., (September 29, 2014) – USS is pleased to announce that Brent Bell has joined the company as the new director of business development for the Northeast. Brent has an impressive record of over 24 years in business development, with strong background in RFID and EAS technologies. He holds a distinction of being the first person to sell an RFID system into a public library application in North America.

"As we continue to expand our RFID and EAS offerings, we continue to bring in experts who thoroughly understand the technology in order to deliver the best possible value to our customers," said Adel Sayegh, USS' founder and CEO. "Brent not only lives and breathes technology, but he has an exceptional ability to understand customers' needs and find solutions to even the toughest of problems."

In his new position, Brent will be responsible for working with companies on improving their efficiencies, decreasing costs and boosting their sales using the latest business technologies from USS. Brent will be based in Pittsburgh, PA where he lives with his wife Rhonda and his daughter Stephanie and son Michael. He is a graduate of West Liberty University.




For more information, contact:
Bané Obrenovich
USS
(909) 484-7870 ext. 326
bane@UniversalEAS.com