The Loss Prevention Foundation Announces
New Board Members

Matthews, NC, (October 2, 2014) - The Loss Prevention Foundation (LPF) announced the selection of its newest board members to assist in governing and providing strategic direction for the Foundation at its recent board meeting in Savannah, GA.

The following individuals have accepted the nomination and have been approved by the board to serve on the Foundation's Board of Directors:

Scott Glenn, J.D.
Vice President & CSO,
Loss Prevention, Safety &
Business Continuity,
Sears Holdings

Mike Silveira
Vice President,
Loss Prevention,
CVS Caremark


Also, the following past board members received special recognition for their past contributions and support to the board of directors:

| | |
| --- | --- |
| ● | Sonya Hostetler, Vice President of Asset protection & Safety, Walmart |
| ● | Al Voels, Managing Director, PricewaterhouseCoopers |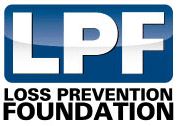 "The Foundation continues to strive for a broad range of industry perspectives so we can serve the loss prevention/asset protection industry in an informed and comprehensive manner," said Gene Smith, LPC, president of The Loss Prevention Foundation. "These leaders have proven that they have tremendous industry vision and have clearly demonstrated their commitment to improving the loss prevention industry through supporting education."

For a complete list of LPF board members, click here.

Read the full press release here.