Cam Connections Setting Industry Standards
& Supporting Industry Research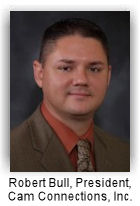 Next week, the Loss Prevention Research Council is hosting its 10th annual IMPACT Conference at the University of Florida in Gainesville. This three-day event allows retailers and solution providers to work hand-in-hand in addressing major loss prevention issues via interactive groups and breakout sessions. Solution providers like Cam Connections, Inc. have helped develop and expand the LPRC conference over the years. CCI has supported the IMPACT Conference as a platinum sponsor, helping make this innovative program a unique retail LP experience for over 180 LP/AP executives.

Robert Bull, President of Cam Connections, recently appointed to the LPRC's Board of Advisors, has helped lead CCI's team in working with the LPRC for the last five years. As a full-service security systems integrator, "Cam Connections has played a critical role in enhancing the LPRC's capabilities and outcomes," says Dr. Read Hayes, Director of the LPRC.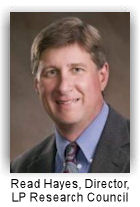 "CCI sets the standard on how fully engaging with an organization benefits so many," Read says. "Bob worked with LPRC, the University of Florida, Publix, Sears/Kmart, Kroger, and SuperValu to provide ePVMs and small, enhanced CCTV domes and their installation across the U.S. during two large-scale randomized, controlled experiments. This research support provided the most scientific evidence and ROI estimates to date in this industry."

Cam Connections continues to support cutting-edge store parking lot and interior crime control R&D by working to provide technologies and technical support to LPRC and UF as part of the StoreLab initiative.

"Cam Connections has played a critical role in enhancing the LPRC's capabilities and outcomes," says Read Hayes, Director of the LPRC.
Members of the LPRC Board of Advisors serve as advocates for the organization, helping to further the council's objectives and perform duties required to accomplish those objectives. Robert serves on the board alongside 14 of the industry's top VPs of LP/AP and brand owners/members to provide short and long-term advice and support. Robert was elected to this position from among 48 other solution providers.

"The primary reason the LPRC has been beneficial for us is due to our company's level of involvement," Robert says. "Because of our involvement, the LPRC has given [Cam Connections] the engine to design and deploy a variety of products in over 100 locations. Once the research is complete, we are able to give our customers the confidence that the solution they are investing in will have a positive ROI."

As one of the LPRC's founding solution-provider partners, Robert and the CCI team have helped add value not only to the research council's mission, but to the LP industry as a whole. They've demonstrated that solution providers can be much more than problem solvers in our stores. They can be long-term partners who truly make a difference.