IAI and Vector Security Recognize Remarkable Women in Loss Prevention: Jodie Murphy

Jodie Murphy, CPP, CFI
Senior Manager of Global Investigations
Gap Inc.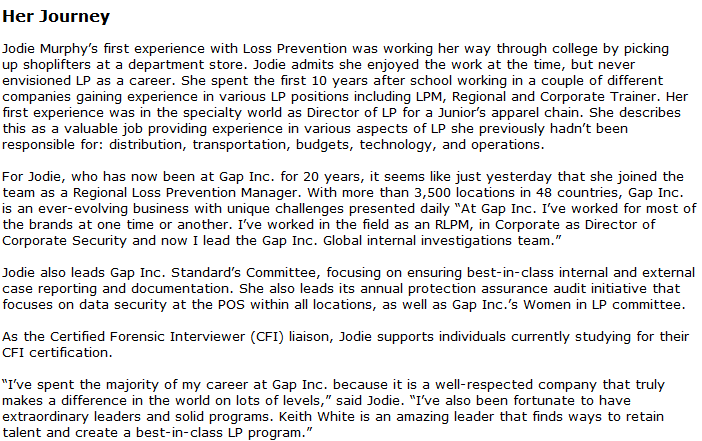 The International Association of Interviewers (IAI) teamed up with Vector Security to recognize remarkable women in loss prevention through a special edition of the CFInsider, a publication of IAI. The group selected individuals who are well-rounded, tenured in their profession, value continuing education and are all-around excellent leaders in their organizations as well as the overall loss prevention field.

IAI based its selections on the key principles of IAI, then narrowed the list based upon these criteria: Industry Commitment, Dedication to Learning, Leadership Qualities, and Career Journey.


IAI will continue to recognize and honor remarkable women in the LP field each year by devoting a special edition of the CFInsider to them, as well as columns in their regular publication and dedicated space on their website, www.certifiedinterviewer.com.