Halloween Safety Tips from National Wholesale Liquidators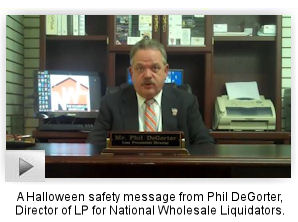 October 20, 2014 - West Hempstead, NY - National Wholesale Liquidators, located at 111 Hempstead Turnpike, West Hempstead, NY, is pleased to announce that all of our retail stores will be putting the focus on Halloween safety this year.

Implementing this safety event was important to Scott Rosen, President and CEO of National Wholesale Liquidators. "Halloween is always a fun time for children. However, it is also a time we need to implement some safety tips. We will be posting safety flyers in all of our retail stores. If you're a motorist out on Halloween, please think safety and slow down. We've posted a video and safety tips on our website and Facebook page, so please take a few minutes to review them," said Mr. Rosen.


The family owned and operated company, founded by Eva Rosen in 1984, operates stores in the New York metro area - Cross County Shopping Center (Yonkers); Bay Parkway (Brooklyn); Co-op City (Bronx); Flushing (Queens), West Hempstead (New York); Long Island City (Queens), Lodi (New Jersey) Jersey City (New Jersey); Middletown,( New York), Dorchester, MA and Weymouth, MA.

For additional information about National Wholesale Liquidators, please visit our newly launched website at www.nationalwholesaleliquidators.com where you can find super web- only deals, and remember to Follow us on Facebook, Instagram and Twitter.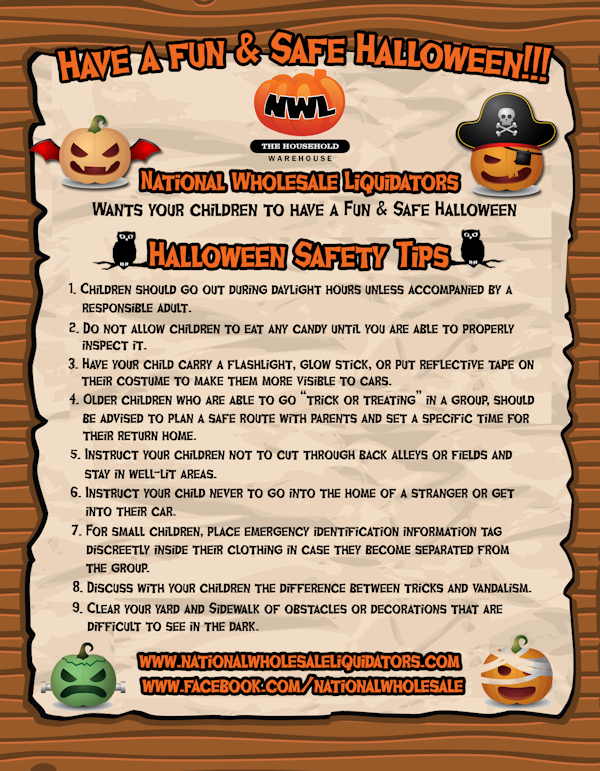 Thank you to Phil DeGorter, Director of Loss Prevention,
National Wholesale Liquidators, for this submission.