Greenpeace Protesters At the Corp. Door - Federal Investigators Raid - Talk About Walking Into Pressure

Retailer Lumber Liquidators New Sustainability Policy Is Making a Difference
How'd you like to walk into this as an LP Senior Executive - Ray Cotton did Just That

Federal investigators raided the offices of Lumber Liquidators - Stock Tumbles - 9-27-13 Stocks of the hardwood flooring retailer fell sharply on Friday as the news emerged, dropping just over 10% at midday. No arrests were made and the search warrants remain sealed, said Brandon Montgomery, a spokesman for the Department of Homeland Security. He said the search involved special agents from the Immigrations and Customs Enforcement, U.S. Fish and Wildlife Service and the Department of Justice. Lumber Liquidators (LL) suggested the investigation involved its importation of wood products, which come from "approximately 110 domestic and international mills around the world." Lumber Liquidators said it "takes its sourcing and compliance very seriously, and is cooperating with authorities." cnn.com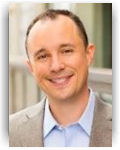 Ray Cotton named CCO for Lumber Liquidators - A huge industry announcement - The first time an LP Executive has acquired the position - 2/20/14 Ray Cotton was promoted to Chief Compliance Officer for Lumber Liquidators. This is in addition to his role as VP of Global Security and Risk for the specialty retailer of hardwood flooring. This promotion is a major announcement for a number of reasons: It's an LP industry first - the first time an LP executive has acquired the position of CCO. It's also a major development for the Lumber Liquidators Company, which has made great strides since federal authorities raided their Virginia headquarters last September after claims by the Environmental Investigation Agency that they purchased illegal wood from protected forests in Russia through a Chinese-owned supplier. It now appears that Lumber Liquidators has come out on top, with Fourth Quarter sales up 15.6% and net sales up 22.7%. Add to that this new addition of a Chief Compliance Office in Ray Cotton, and you have a retailer that is absolutely on fire, outpacing everyone in the retail industry right now.


Greenpeace stages massive Lumber Liquidators protest - 5-23-14 The founder of Lumber Liquidators, the Toano-based flooring giant, pulled up quick and fast to a group of protesters blocking the entrance to his company's headquarters. On Friday, Greenpeace activists had two cars in the entrance and unfurled a banner that read 'Amazon wood, your $hare of forest crime.' As protesters sat chained to their cars, traffic backed up with employees trying to get to work. At least a half dozen James City County police officers stayed on scene throughout the morning. At one point, a protester suspended on the stand holding the banner fell from his perch roughly 20 feet in the air and landed on a car beneath him. The protester was checked by medics and walked away unharmed. The protest comes on the morning of Lumber Liquidators' annual shareholders meeting, the first since federal investigators raided the company's headquarters last September. Earlier this month, Greenpeace leveled new allegations against Lumber Liquidators, saying it was knowingly purchasing wood illegally cut down in the Amazon rain forest but was being sold with valid paperwork that belonged to other timber shipments. In an exclusive interview Friday morning, Lumber Liquidators founder and chairman Tom Sullivan told 13News Now the allegations are false. Sullivan said the company has nothing to hide. Lumber Liquidators' chief compliance officer Ray Cotton invited one of Greenpeace's chief forest campaigners inside the company's headquarters to talk. Greenpeace representative Daniel Brindis spoke with Lumber Liquidators executives for roughly and hour and a half about the organization's concerns. When the meeting was over, protesters decided to take down the blockade. 'We sell good quality product, good products. We have nothing to be-- we don't hide anything. They can check everything,' Sullivan said. 13newsnow.com


Lumber Liquidators responds to investigation, criticism More than a year after federal investigators raided the company's headquarters, the chief compliance officer for flooring giant Lumber Liquidators is addressing steps the company is taking to ensure it is buying legally-sourced timber. Agents with Homeland Security Investigations began investigating the company in September 2013 after allegations surfaced that the company was knowingly buying illegally-sourced timber. The federal investigation was followed by multiple lawsuits and criticism from two environmental non-profits, the Environmental Investigation Agency and Greenpeace. Now the embattled company is responding by creating a new sustainability policy. Ray Cotton, the company's chief compliance officer, spoke exclusively with 13News Now about the policy, in his first interview since the federal investigation began. Cotton was hired in February, months after the federal investigation began. In the time with the company, he has been promoted to senior vice president and given additional staff to oversee the company's compliance with federal sourcing laws. But Cotton says his hiring, additions to his staff and the creation of the formal sustainability policy is not a response to the investigation or months of scrutiny the company has gotten. "In terms of the way we source, we've always been world class," Cotton said. "We've always been transparent about those things. I think the difference is we've made it more obvious on the optics." Daniel Brindis, a Greenpeace activist who has led the campaign against Lumber Liquidators' sourcing in Brazil, said he is encouraged by the company's recent action but hopes to see more progress in the future. This is definitely a significant step. It represents a high level of investment on the part of the company that wasn't there before," Brindis said. "We feel like its commitments to environmental and social responsibility could be a bit more specific and stronger." Brindis was quick to add that the new steps Cotton and his team are taking now does not mean that they should be cleared from past allegations of wrongdoing. But Cotton said the company has never knowingly broken the law. We are transparent and we are open and ethical in the way we do things," Cotton said. "I have known the CEO a long time. He wants to provide best value to customers, shareholder value, all stakeholders but he's not going to cheat to do that." The company's sustainability webpage outlines a number of steps and initiatives planned to ensure continued compliance with federal laws. Among those are plans to increase DNA testing of wood and aggressive scrutiny of customs paperwork that comes with imported wood by third-party auditors. Cotton said he is also traveling to the company's suppliers around the world to educate them about the company's policies. He said his team will only continue to improve on the company's commitment to sustainability. "I have asked those questions and I have pushed hard and I've gotten good answers. I'm still here. The company is doing all the right stuff and only getting better," he said. 13newsnow.com

Editor's Note: We've made this story a Spotlight on Leadership today for a reason. That reason, being that what Loss Prevention executive would ever see themselves dealing with Greenpeace or a Federal raid at your corporate offices. Pilot Flying J, a 600 store location truck stop retailer, had to respond to a Federal raid as well dealing with an internal fraud ring that had been ripping off their best customers by shorting them on their rewards program in order to kick up bonuses. But the point is that while most may never have to deal with these types of issues, and some may even try to avoid them, it's critical that you're aware of them and understand, that as the Loss Prevention executive, you may be called upon one day to have to manage the response and processes that surround these types of issues. And in Ray Cotton's case, he saw this as a challenge to become more involved in the overall business and be able to truly contribute and make a significant impact both with his organization and with their social responsibility. To that the Daily commends him and feels that it deserves a Spotlight on Leadership.