The Retail Equation Processes 600 Million Return Transactions; Sets Industry Milestone

Helps Retailers Achieve Optimal Return Rate, Reduce Shrink
and Enhance Shopping Experience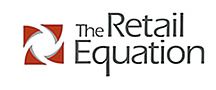 IRVINE, Calif. (December 2, 2014) - The Retail Equation, the industry leader in retail transaction optimization solutions, today announced it has authorized more than 600 million return transactions. The achievement, which continues to set the benchmark in the industry, underscores the company's continued growth as the top provider of return authorization solutions for major retailers in North America. The data gathered through the 600 million return transactions provides The Retail Equation with an unmatched understanding of shopping trends and patterns to help retailers increase return on investment, optimize return rates, distinguish consumer behavior, reduce fraud and shrink and improve customer service at the return counter.

"Our ability to capture and analyze, in real-time, this vast amount of transaction data translates into a significant strategic advantage for our customers," said Mark Hammond, chairman and CEO of The Retail Equation. "It allows us to continually help our retail customers attain their optimal return rate, while helping them provide a more enjoyable shopping experience for their consumers."

The return transaction data was collected through The Retail Equation's patented Verify return authorization solution, which enables retailers to rely on precise, objective and verifiable data to determine whether a return is valid, rather than relying on subjective observations and guesswork by sales clerks. This objectivity approves all legitimate returns and ensures that only those with highly suspect return-and-exchange behavior are affected.

Merchandise returns total more than $267 billion in lost sales for retailers in the United States, of which $9 billion to $16 billion is lost due to return fraud and abuse, according to the National Retail Federation. As customers return merchandise, Verify compares dozens of transaction variables against a set of statistical models and rules that form that particular retailer's return policy. The large collection of retail transaction data enables Verify to incorporate patent-pending geography-based, retail analytics to augment its predictive models in order to help retailers improve their customer's overall in-store experience.

Read more here.