Video: 135 Families Receive Complete Thanksgiving Meals from the USS Foundation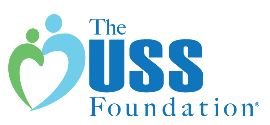 RANCHO CUCAMONGA, Calif., (December 11, 2014) - Thanksgiving came early and unexpectedly for 135 Fontana, Calif. families this year. On Tuesday, November 25th they were surprised by the volunteers from the USS Foundation and San Bernardino Sheriff's Department who brought them complete Thanksgiving meals (see the video here). Each family received a whole turkey, stuffing, mashed potatoes, green beans, corn, cranberry sauce, pumpkin pie, apple pie and even a roasting pan in which to prepare the meal. The meals were being purchased with the help from Stater Brothers, Walmart and Ciuti, a local olive oil company.

"There are families in our local community that live in poverty, and that probably would not have been able to have a warm Thanksgiving meal," said Adel Sayegh, the founder of the USS Foundation. "But with our Thanksgiving Care- A-Van we managed to surprise 135 of those families, and now that can experience the joy and happiness of gathering around a holiday meal with their loved ones."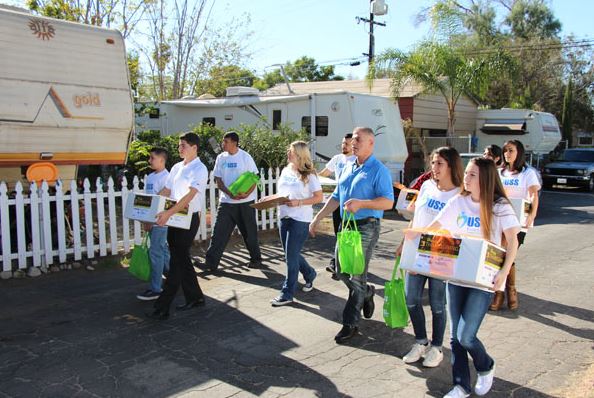 Volunteers from the USS Foundation carry Thanksgiving meals door-to-door to surprised residents of Fontana, CA on November 25, 2014.
"Having Sheriff's Deputies and their K9s along made this event even more special," said Brittney Port, the USS Foundation's program director. "Children living in the neighborhoods were very excited to be able to meet the police dogs, pet them, and chat with the deputies. Of course, having the extra muscle to carry big turkeys door-to-door was very helpful too."

This is the third year in the row that the USS Foundation has organized the Thanksgiving Care-A-Van. According to Sayegh, this year the foundation has broken its previous record by reaching 34 more families than last year, especially thanks to the generous help from Stater Brothers, Walmart, Ciuti and Engrave 'N Embroider Things.


For more information, contact:
Brittney Port
The USS Foundation
(909) 484-7870 ext. 315
bport@UniversalEAS.com