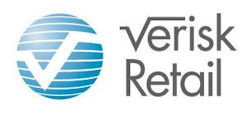 Solutions to Reduce Risk and Enhance Profits

Verisk Retail - a leading source of information about risk - provides systems and services to help retailers prevent loss, manage risk, and ensure compliance with laws and regulations.


Data Management and POS Analytics
Verisk offers data management and analytical services to help retailers manage and analyze their own data.




Exception-based reporting for retail loss prevention
Aspect Loss Prevention serves retailers with advanced analytical systems that can identify fraud, suspicious activity, employee compliance issues, and more. Aspect also offers web-based reporting, protection for credit card transactions, linking of transaction data with security camera footage, integration with case management systems, and more.


Data management and advanced analytics
The Asset Protection Information System (APIS) is a case and data management platform used by loss prevention and risk management divisions at many of the world's leading retailers.

Databases for Crime Prevention
Verisk offers two unique crime databases that collect, share, and analyze crime data to support law enforcement and reduce the economic effects of crime for retailers and their supply chains.


Combating organized retail crime
The Law Enforcement Retail Partnership Network (LERPnet) is a national database and secure information-sharing system for retail crime incidents. The system allows retailers to share and analyze retail crime data in a controlled and secure environment. LERPnet connects retailers with local, regional, and national law enforcement agencies.





The cargo theft prevention and recovery network
CargoNet is a national database and information-sharing system managed by crime analysts and subject matter experts. The system is designed to prevent cargo theft and improve recovery rates through secure and controlled information sharing among theft victims, their business partners, and law enforcement.