New Video from the USS Foundation Shows the Big Heart of the LP Community
RANCHO CUCAMONGA, Calif., (February 12, 2015) - This past holiday season the USS Foundation, supported by its friends and partners from the LP community, organized a series of events to delight children in need. The new video from the organization shows the excitement and joy of kids as they get an unexpected visit from volunteers bearing gifts.

"Parents of these kids have been through so much," says Brittney Port, program director for the USS Foundation, "and we want to do as much as we can to help them." The volunteers visited children recovering from serious illnesses, surprising them with pizza and presents; two economically disadvantaged neighborhoods, where each child received a shiny new bicycle; children in a special education program, who were delighted by Santa and gifts; and a local church where the volunteers served a holiday dinner to the homeless. In addition to all this, the USS Foundation also partnered with Fontana, CA Police Department to organize a special event for 200 local students who were identified by their teachers as being deserving of a recognition for their hard work and perseverance in school. Each child received a brand new bicycle and helmet.

The USS Foundation organizes this series of events, dubbed the Holiday Merrython, every year. The program is made possible by the donation and support from the LP Community.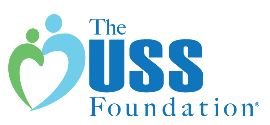 About the USS Foundation:
The USS Foundation is a charitable, non-profit organization dedicated to helping less fortunate children have the tools, skills and knowledge to build a better life with a hope for a brighter tomorrow. The IRS-approved 501(c)(3) foundation was established by USS President and CEO Adel Sayegh to "open our hearts and hands to impoverished, vulnerable children and, through our abundance, give them the hope of one day realizing their dreams."

For more information about the USS Foundation please visit its website: www.ussfoundation.org.



About USS:
USS (Universal Surveillance Systems), based in Rancho Cucamonga, is the largest privately held loss prevention company in the US. Since 1995, USS has maintained the vision of providing unsurpassed technical innovation with unrivaled customer support to Fortune 500 clients, worldwide leading retailers, and local communities. USS offers total security solutions designed to deter theft, prevent loss, and increase profitability. To learn more about the complete line of USS electronic article surveillance (EAS) tags, closed-circuit television (CCTV) systems and loss prevention solutions, visit USS at www.universaleas.com.


For more information, contact:
Brittney Port
The USS Foundation
(909) 484-7870 ext. 315
bport@UniversalEAS.com