100 Arizona Kids to Receive Free Bicycles, Courtesy of the Loss Prevention Foundation and the USS Foundation

RANCHO CUCAMONGA, Calif., (Feb. 18, 2015) - A huge, 200-wheel surprise is heading to Lake Havasu City, Ariz., for 100 students of Smoketree Elementary Feb. 20, 2015. They will each receive a free bicycle and helmet through a joint Adopt-A-Bike event organized by the Loss Prevention Foundation and the USS Foundation.

82% of students of Smoketree Elementary are on a free or reduced cost lunch program, which is indicative of the hard economic circumstances their families live in. According to Gene Smith, president of the Loss Prevention Foundation, the school's teachers told the foundation about individual kids who have shown exemplary perseverance in the face of economic adversity and who have made great efforts to grow academically. "We'll show up at their school with 100 shiny new bicycles," promises Smith, "and give one to each kid that the teachers told us about. We want these wonderful kids to know that they are not forgotten, that there are those who care about them, and that good things come to those who work hard."

"We've been giving out bikes for years, and I still get excited each time we go visit the kids," said Adel Sayegh, founder and CEO of the USS Foundation. "I've come from, let's say a 'financially-challenged upbringing,' so I know what it's like for these children. The Adopt-A-Bike Program is our way to show them that people do understand and care about them, and that they aren't alone in this world."

Smith added that he is proud that others have offered their support for the program: Many of the donations come from the loss prevention community. Additionally, Walmart has given a big discount on the bicycles to the foundation and has also assembled the bikes for free.

More information about the event can be obtained at this page.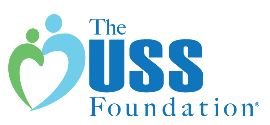 About The USS Foundation:
The USS Foundation is a charitable, non-profit organization dedicated to helping less fortunate children to have the tools, skills and knowledge to build a better life with a hope for a brighter tomorrow. Visit the USS Foundation at www.ussfoundation.org.

About the Loss Prevention Foundation: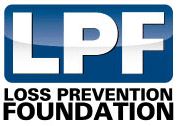 LPF is a not-for-profit 501 c (6) organization founded in 2006, created by industry leading professionals to serve the loss prevention industry. An international leader in educating and certifying retail loss prevention and retail asset protection professionals. LPF is responsible for administering the industry's only internationally sanctioned LP credentials: LPQ and LPC. With 24/7 online educational resources and professional membership program, the LPF is able to educate the industry like no other organization of its kind, in the world. LPF is also focused on driving more talent to the industry from colleges, universities, military and law enforcement through its Academic Retail Partnership Program and its Hire A Vet Program. LPF. For more information, visit www.losspreventionfoundation.org.



About USS:
USS is the largest privately held innovator of loss prevention solutions. Since 1995, USS has maintained the vision of providing unsurpassed technical innovation with unrivaled customer support to Fortune 500 clients, worldwide leading retailers, and local communities. USS offers total security solutions designed to deter theft, prevent loss, and increase profitability. To learn more about the complete line of USS electronic article surveillance (EAS) tags, closed-circuit television (CCTV) systems and loss prevention solutions, visit USS at www.universaleas.com.

About Smoketree Elementary School:
Smoketree Elementary School is located in Lake Havasu, Arizona, and is a K-6 Elementary School with 498 students enrolled. 82% of students at Smoketree Elementary are eligible for reduced or free lunch.


For more information, contact:
Brittney Port
The USS Foundation
(909) 484-7870
bport@UniversalEAS.com