Calibration Partners with Cybersecurity Expert Fortalice Solutions, LLC to Help Retailers Tackle Cybersecurity Awareness
Former CIO of the White House partners with messaging expert to deliver valuable cybersecurity educational resources to retailers

ATLANTA, March 5, 2015 – Calibration, LLC and Fortalice Solutions, LLC form a partnership to help retailers tackle cybersecurity awareness for their front-line employees. The costs for security events, like data breaches, are reduced by 76 percent when employees are effectively trained. This partnership combines Fortalice Solutions' un-matched cybersecurity expertise with Calibration's proven formula of inspiring action within corporate cultures to create a valuable awareness solution for retailers.

"We are extremely proud to partner with Fortalice Solutions and Theresa Payton, former White House Chief Information Officer (CIO)," said Amber Bradley Virgillo, owner of Calibration, LLC. "Combining Theresa's and her team's expertise with our messaging and communications capabilities is the perfect marriage to make an impact for retailers."

"With the least expensive security breach costing one retailer more than $750,000, retailers are in a must-act position when it comes to securing their digital assets," said Theresa Payton, chief advisor and chief executive officer of Fortalice Solutions, LLC. "We're excited about this partnership because it helps retailers communicate with an audience most vulnerable to cyber scams: their employees." Fortalice Solutions, LLC designs, develops, and deploys affordable customized services to protect against internet predators.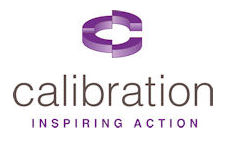 About Calibration, LLC
Calibration Marketing is a full-service marketing and communications firm specializing in customized marketing solutions for any size business. Calibration has mastered the ability to move beyond simple awareness and communication, but inspire action.

Visit Calibration's website at www.calibrationmarketing.com


About Fortalice Solutions, LLC


Fortalice Solutions, LLC founder, Theresa Payton, served as the White House Chief Information Officer (CIO) for two years. She was the first woman to hold this position, and her team served the President and the 3,000+ members of the Executive Office of the President. Now the Chief Advisor and CEO of Fortalice Solutions, LLC, Payton delivers security, risk and fraud consulting services to private and public organizations.

Visit Fortalice Solutions, LLC at www.fortalicesolutions.com


Contact:
Amber Bradley Virgillo, Calibration Marketing
(770) 335-4891, amber@calibrationmarketing.com