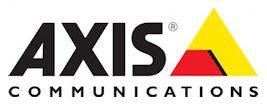 Axis Announces Zipstream Technology, Reducing Storage Requirements by 50 Percent or More in Video Surveillance Applications



CHELMSFORD, Mass. - Axis Communications, the global leader in network video surveillance, introduces Zipstream technology allowing customers to benefit from reduced bandwidth and storage requirements without having to invest in new cameras or software. Axis' Zipstream technology is fully compatible with the widely adopted H.264 compression standard and has been developed specifically for video surveillance applications to lower bandwidth and storage requirements by an average of 50 percent or more.

"Demand for better image quality has been met with higher resolutions, frame rates and increased low-light performance. But these advancements have also increased the requirements on the network and storage infrastructure, often forcing users to choose between image quality and storage," said Fredrik Nilsson, general manager, Axis Communications, Inc. "Leveraging the network camera's video compression engine, Axis' Zipstream technology can drastically reduce bandwidth and storage needs without compromising important image details."

Axis' Zipstream technology analyzes and optimizes the network camera's video stream in real time. Scenes containing interesting details are recorded in full image quality and resolution while other areas are filtered out to optimally use available bandwidth and storage. Important forensic details like faces, tattoos or license plates are isolated and preserved, while irrelevant areas such as white walls, lawns and vegetation are sacrificed by smoothing in order to achieve better storage savings.

Customers can use Axis' Zipstream technology alongside other Axis network camera technologies such as Wide Dynamic Range - Forensic Capture and Lightfinder. Zipstream is fully compatible with H.264 and can be used with third-party video management software installations already in place, as well as with AXIS Camera Station and AXIS Camera Companion.

Read more here.