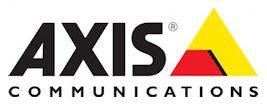 Axis boosts mid-range HDTV PTZ cameras with improved mechanical performance, high zoom and wide dynamic range

AXIS P56 Series comprises aggressively priced, high-performance HDTV pan/tilt/zoom dome network cameras that are ideal for retail and city surveillance applications.


The series offers all the major requirements for a PTZ camera, including a continuous 360-degree pan for robust mechanical performance, HDTV 720p and 1080p with optical zoom, the latest in wide dynamic range technology, image stabilization and more.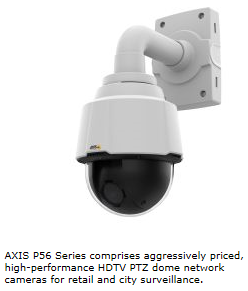 Axis Communications, the global leader in network video, today launched AXIS P56 Series, which consists of AXIS P5635-E and AXIS P5624-E PTZ Dome Network Cameras for wide area video surveillance in indoor and outdoor environments.

"The introduction of AXIS P56 Series changes the price point and performance level of mid-range PTZ dome cameras in the security market and will help bring quality video to retail, school and city surveillance applications without compromise," said Fredrik Nilsson, general manager, Axis Communications, Inc. "AXIS P56 Series delivers all of the major requirements for a PTZ camera at an attractive price for the majority of PTZ camera installations."

AXIS P5635-E is ideal for demanding indoor and outdoor video surveillance applications such as city surveillance. It is an HDTV 1080p camera with 30x optical zoom, enabling fine details to be captured at a distance. It features a 360-degree continuous pan capability, with no mechanical stop, for fast camera repositioning and smooth, continuous tracking of an object.

AXIS P5635-E has day/night functionality and good low light performance. Its support for Axis' unique Wide Dynamic Range - Forensic Capture (120 dB) enables details in both very bright and dark areas of a scene to be visible. The camera also offers Axis' Electronic Image Stabilization for better video and bandwidth savings in vibrating conditions.

Read more here.