Protection 1 Names Steve Wall New General Manager for its Memphis Branch

Experience Spans Multiple Disciplines in the Security Industry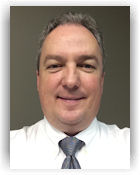 Chicago, IL - April 1, 2015 - Protection 1, the largest full-service business and home security company in the U.S., today announced that it has hired Steve Wall to fill the General Manager position for its Memphis branch. Wall will report to Regional Vice President Chris Massaglia.

"Steve comes to us as a proven winner with a solid track record. In his 15 years in the industry, Steve has worked on both the operations and sales side of the house," stated Massaglia. "He brings a willingness and a desire to make things happen and possesses a 'can do' attitude. I am more than confident that he will be an excellent fit inside the East Region and Protection 1."

Prior to joining Protection 1, Wall worked for a number of different companies such as Sonitrol, Honeywell and Interface Security Systems. He has held positions in the industry ranging from sales team leader and operations manager to general manager. Wall also has experience conducting on-site surveys for new installations and designing security solutions for large commercial businesses that included intrusion detection, fire and life safety, video and access control systems. His background also includes managing installation and service backlogs and directing sales and operations teams.

As General Manager, Wall will be responsible for managing day-to-day operations for the branch, which has commercial and residential sales activities. He will also oversee the quality and production of management and non-management personnel and will direct and supervise effective procedures to maintain or exceed Field Operations metrics. Wall also assumes responsibility for the attainment of all financial and operational objectives.

"I am excited to be the General Manager in Memphis and happy to be on board with Protection 1," said Wall. "In my 15 years in the industry, I have enjoyed a diverse background in operations management and in commercial sales. I look forward to building a strong commercial sales team and turning this branch around to make the climb towards the Top 10."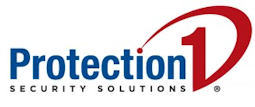 About Protection 1
Protection 1, the largest full-service business and home security company in the U.S., provides installation, maintenance, and monitoring of single-family home security systems, business security systems and multi-family security systems.

Protection 1 serves nearly 2 million customers and employs over 3,500 people in more than 70 office locations and five UL Certified monitoring centers across the country. The company has a 97.3% customer satisfaction rating and an A+ Better Business Bureau rating.

Protection 1 also offers network management services through its Network Operations Center and is the only company in the security industry to hold Cisco Cloud and Managed Services Express Partner Certification.

Since 2012, the company has been recognized by leading industry publications for its commitment to its customers, the industry and the communities it serves. For other Protection 1 news, visit P1newsroom.com.