Big box properties need to reinvent - into mixed-use lifestyle hubs to avoid bleak future As Canadians migrate from the suburbs to the inner cities and do more of their shopping online, big box shopping centres face an uncertain fate. Experts say many of these shopping centres will need to reinvent themselves as mixed-use lifestyle hubs to avoid a bleak future. Some of the most vulnerable property types are those that were built purely on the big-box format stores -- in other words, the power malls of the 1990s that were very auto oriented." The imminent closures of 66 Future Shop stores and 133 Target stores means there will be a glut of big-box retail space coming onto the Canadian market this year at a time when more retailers are looking for smaller stores in densely populated urban cores. ctvnews.ca

In Canada, Unabashed Wooing of Commercial Drones - Amazon is Flying - And so do clay pigeons It didn't take long for Canada's transport minister to exploit the promotional possibilities of Amazon testing its drone delivery service in the country - testing that the company confirmed on Monday. In terms of Amazon and companies like that, Canada Post, whoever wants to utilize this technology in their day-to-day businesses, I'd encourage them to talk to Transport Canada," said the minister, Lisa Raitt, referring to the government department she leads. "We have a wealth of experience and we certainly want to keep up with the times." nytimes.com

Future shop severance packages not up to snuff, says lawyer
"What I discovered pretty much consistently amongst all the people that I've spoken to is that the offers were completely inadequate," says Lior Samfiru, a labour lawyer retained to negotiate for higher packages for a number of former employees. While Samfiru admits the company may be operating within the letter of Ontario law, the payouts fall well below levels that previous court decisions have established as a fair level. "(Provincial law) is only a minimum, and every employee has significantly greater severance rights under our common law," he says. He says the severance packages have to take into account not only length of employment, but also the workers' age and job classification. Best Buy, for its part, says the severance packages are above board. "We took great care to ensure we looked after our people. Best Buy Canada fully complied with all Provincial Employment and Labour Standards to calculate severance for our employees," said a statement from spokesperson Elliott Chun. yahoo.com

Is Metro & Sobey's just giving up to Walmart & Costco basic's & bulk buying?
In walking the newly renovated Metro's and Sobey's you've got to wonder if they just gave in to Walmart's and Costco's basics and bulk goods. With shoppers so price conscious and willing to shop multiple stores for the best price maybe they both just gave up and cried "Uncle". With both now expanding prepared foods and meals, and shrinking the size of their bulk goods drastically it certainly looks it. Let's see how comps show over the next few quarters.


Don't treat closing Target stores as junk shop, says employee An employee for Target at Lawson Heights in Canada wrote this article:
"I work for Target at Lawson Heights and want to express my deep disappointment with the folks of Saskatoon and surrounding areas. In the past few months, since we were told that our store would be closing and that we would all be losing our jobs, the guests at our store have treated us and the store as if it were a junk shop. They have no respect for the effort we put in every day to try to keep our store "shoppable." They think nothing of dumping their unwanted items all over the store or on the floor. The amount of theft that has occurred is unbelievable. People must be of the opinion that it doesn't matter if they steal because "the store's closing anyway," but it does matter. We are all sad that Target is leaving Canada. We have a great store and a management team. Our team members are amazing. We could have all walked away when we were told we would be losing our jobs, but we didn't because we are loyal to our management and our store, and wanted to still provide our guests with a great shopping experience." thestarphoenix.com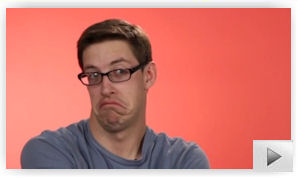 Americans Answer Questions About Canada
We came across this funny, yet embarrassing, video showing how little the average American knows about their neighbor up north... "Is Canadian a language?" asks one respondent. yahoo.com





British Columbia becoming a hot hunting ground for cyber criminals
B.C. is ripe for the picking when it comes to cyber fraud, especially given that only three per cent of us regularly change the passwords on our various digital devices. Further, half the population doesn't even take such preventive measures as installing brand-name anti-virus or anti-malware software, according to a recent poll. And half of British Columbians fail to set up their devices to lock automatically, the survey, undertaken by The Province, accounting firm MNP and market research firm Mustel Group, discovered. theprovince.com

Target closing all Canadian stores by April 12

Widespread drone use in Canada years away, experts say

Halton Regional Police investigating 2nd burglary at Purba Vision in Burlington

Chilliwack police make arrest for downtown robberies

Calgary Police Service's Economic Crimes Unit Fraud Team arrests man in month long investigation The Calgary Police Service has charged a man in relation to a credit card and identification counterfeiting operation in the city's southeast. After a month long investigation, the Economic Crimes Unit Fraud Team executed a search warrant on Thursday, March 26, 2015, in the 0-100 block of Mahogany Heath S.E. Inside the residence, police found: Bundles of blank credit cards, Bundles of blank identification cards, Electronic scanning devices, An electronic card printer, Counterfeit credit cards, Counterfeit vehicle registrations, An electronic device used to roll back vehicle odometers, A small amount of drugs. It is believed that the items seized during the search were being used to produce fraudulent credit cards and identifications, which were then used in the commission of other crimes. Andriy Volodymryrovich PLYUSNIN, 28, of Calgary, is charged with: Three counts of fraud under $5,000, possession of credit card data, possession of a controlled substance, possession of a counterfeit credit card, possession of manufacturing equipment, possession of government seals and possession of stolen property. The arrest comes at the end of Fraud Prevention Month when police agencies, government departments, consumer protection interest groups, and businesses come together for an annual awareness campaign on the most common frauds in Alberta. calgary.ca

Alberta SafeGrowth Grant to deter thieves approved
A grant meant to improve the security tag system for a downtown clothing store is instead being used to install a steel gate. During the last run of SafeGrowth grants from the city's Crime Prevention Department in Fall 2014, one was awarded to Milano for Men downtown. Rather than putting the grant money towards the electronic tag deterrent as recommended by Crime Prevention, Milano wants to spend it putting a folding steel gate behind the store's bay windows. Store owner Rob McConkey said theft that happens during the day is minimal compared to the kind of "smash and grab" burglary his store has fallen prey to. McConkey said in 21 years of operations he'd never had a window broken, but it has happened twice in the past year. dailyheraldtribune.com