GPS technology helps police bust Credit Card Skimming Gangs - 139 arrests and counting for Redlands, CA Police Dept. Credit and debit card skimmers secretly attached to gas pumps are an increasingly common scourge throughout the United States. But the tables can be turned when these fraud devices are discovered, as evidenced by one California police department that has eschewed costly and time-consuming stakeouts in favor of affixing GPS tracking devices to the skimmers and then waiting for thieves to come collect their bounty. One morning last year the Redlands, Calif. police department received a call about a skimming device that was found attached to a local gas pump. This wasn't the first call of the day about such a discovery, but Redlands police didn't exactly have time to stake out the compromised pumps. Instead, they attached a specially-made GPS tracking device to the pump skimmer. At around 5 a.m. the next morning, a computer screen at the Redlands PD indicated that the compromised skimming device was on the move. The GPS device that the cops had hidden inside the skimmer was beaconing its location every six seconds, and the police were quickly able to determine that the skimmer was heading down a highway adjacent to the gas station and traveling at more than 50 MPH. Using handheld radios to pinpoint the exact location of the tracker, the police were able to locate the suspects, who were caught with several other devices implicating them in an organized crime ring. This story in October 2014 the U.S. Justice Department's "COPS Office" indicates that the Redlands PD has taken the lead in using GPS technology to solve a variety of crimes, and had credited the technology with helping secure at least 139 arrests. krebsonsecurity.com


Maywood & Edgewater, NJ Police get help from West Coast colleagues nabbing 2 in ORC ring Maywood police teamed up with their Los Angeles colleagues and Edgewater detectives to nab two people tied to a shoplifting ring that stretched from coast to coast. Maywood police had taken a report of the couple shoplifting $800 worth of fragrances from the Ulta store in the Bergen Towne Center last Tuesday when management at the Ulta branch in Edgewater reported what they believed to be a similar incident. Edgewater police found Claudia Sepulveda, of Los Angeles, and 21-year-old Nicholas Salvador Rusel of Van Nuys in the parking lot of the River Road store, Maywood Police said. They were carrying a lined bag that's used to thwart anti-theft devices, he said. Although they apparently didn't remove merchandise from the Edgewater store, the couple had proceeds from the Maywood theft, as well as good stolen from stores in Clifton, East Brunswick, Marlboro and Howell Township. After sending out alert notifications, Maywood detectives were contacted by police in Los Angeles. The couple "had been involved in large-scale shoplifting operations in Los Angeles and San Bernardino," the chief said. Investigators followed Sepulveda and Russel to Utah before the couple ended up in New Jersey, "shoplifting in large high-end stores along the way," he said. Maywood Police charged the couple with shoplifting and both they and Edgewater police charged them with possession of an anti-shoplifting device. cliffviewpilot.com


Three men are facing multiple felony charges after police say they cracked a pharmacy burglary ring in our area Three departments were investigating pharmacy burglaries that happened over the past several weeks. Washington County, Virginia, Sheriff Fred Newman said, "Knowing that Russell County, and Marion had incurred burglaries in their respective jurisdictions, our detectives made contact with those law enforcement agencies. The combined efforts of all the agencies involved has resulted in these arrests." "Without the joint efforts of the Washington County Sheriff's Office, Marion Police Department and our Russell County Sheriff's Office, these arrests would not have been possible," stated Russell County Sheriff Steve Dye. Deputies also say the suspects used an app to monitor police activity, so they'd know when to break-in to the pharmacies. wcyb.com

Trio accused of stealing more than $12,000 of meat from Distribution Center in Selma, AL Three Selma men were arrested Sunday for allegedly running a theft ring that was responsible for stealing more than $12,000 worth of meat from a local packing and distribution plant. According to Lt. Curtis Muhannad with the Selma Police Department, Derenic Moore, 33, Sylvester Johnson, 26, and Marcaz Smoot, 31, were arrested Sunday around 5:15 p.m. after being caught in the act. They were each charged with first-degree theft of property, which is a class B felony and punishable between two and 20 years in prison and up to $30,000 in fines. "The arrest occurred in the 100 block of Plant Street, which is within the city limits of Selma, at a local whole sale meat packing and distribution plant," Muhannad said. "The arrests stem from an investigation into large quantities of meat products being stolen from the business." According to Muhannad, the three had been stealing meat from the plant since November 2014. selmatimesjournal.com



Shoplifter ditches baby stroller and flees from Kohl's in Howland, OH Howland, OH Police want the public's help to find a man they say used a baby stroller to try to steal merchandise from Kohl's department store. Officers said the man captured on surveillance video piled items from the store into the empty stroller, then walked out. When a loss prevention employee came up to him, he ditched the stroller and ran away. There was no baby inside the stroller. The store recovered the stolen merchandise. wkbn.com

Jackson, TN man charged with having tool to remove store security tags
A man went before a judge Monday on a charge of possessing a tool designed to remove security tags from merchandise at Walmart. James Ervin McGee Jr. was arrested on shoplifting charges and found to have a plastic and metal device that was confirmed to be a magnetic tool used only to remove security tags used by stores on merchandise. wbbjtv.com

Two women busted at a Mahoning, PA Walmart to get cash for heroin
Police say two Lehighton women attempted to steal nearly $600 of merchandise from a Mahoning Walmart Thursday to support a heroin addiction. Alexandra Casares, 23, and Janine Ringlaben, 24, are charged with retail theft and conspiracy to commit retail theft, Mahoning police said Tuesday. Ringlaben faces felony charges as a result of prior felony convictions. Store officials caught the pair attempting to leave the store with a television, blender, surround sound system and a child flotation device without purchasing the items, police said. Casares stopped but Ringlaben fled to a car in the parking lot, where she quickly changed her shirt and hair style. mcall.com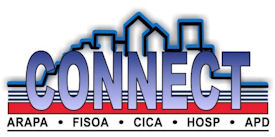 2015 Southwest Region Training Conference, "Real Crime - Real Solutions" - CALL FOR VENDORS!

When: June 11, 2015 from 8AM - 4:30PM
Where: Embassy Suites - Albuquerque, NM

Connect ABQ in partnership with Albuquerque Police Department will be hosting a FREE conference this June. The conference is offered by ARAPA, FISOA and other Connect Members and is available to all detectives, law enforcement agents, investigators, police officers, command staff, retail loss prevention, fraud investigators and bank security professionals. Topics include: Mental Illness & De-escalation, Public/Private partnerships, Online & Social Media Investigations, eFencing, Financial Crimes and more! Speakers include Dr. Troy Rodgers, police psychologist; Mr. Paul Jones, eBay - Global Assets Protection; Mr. Rick Lautenbach, Laboratory Director - Target Forensics Services; Mr. Joshua Brunty, Assistant Professor Marshall University and Author of Social Media Investigations for Law Enforcement, and Agents with Homeland Security Investigations. The first 376 attendees to register will receive a free gift at check-in!!

It's also not too late to showcase your business with their vendor/exhibit and sponsorship opportunities! For more information, click here


For more information, and to register, click here
For questions, email arapasponsorship@connectabq.org.