Protection 1 Names Joseph Wright Operations Supervisor for its New Jersey Branch

Wright Brings an Extensive Background in Telecommunications Installation and Design to his new Role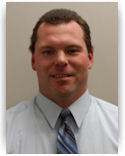 Chicago, IL - May 11, 2015 - Protection 1, the largest full-service business and home security company in the U.S., today announced that it has hired Joseph Wright as its new Operations Supervisor for its New Jersey branch. Wright will report to General Manager Marc Palladino.

"Joe possesses the strength and leadership needed to develop a winning team," said Palladino. "He is a structured individual driven to achieve tangible results within his area of control. We are fortunate to have him on our team."

Wright will be responsible for managing all aspects for installing and servicing customer security systems within the region. He will also develop and implement branch operations strategies to ensure optimal customer satisfaction is achieved within the branch to meet established company performance standards.

Prior to joining Protection 1, Wright held various security-related positions for Tilcon, an operator of quarries, asphalt plant, sand and gravel sites, recycling centers, water terminals and paving crews in the New York/New Jersey areas. Part of his responsibilities at Tilcon included conducting weekly site and perimeter security audits to identify potential problems related to physical security, staff security and asset protection. As the company's Security Supervisor, he managed a staff of nine security officers and was responsible for site security for 12 locations throughout New Jersey.

"I am a motivated hard working person," commented Wright. "I enjoy challenges and working in a team atmosphere. I am excited to bring a fresh look to the industry."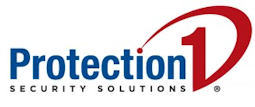 About Protection 1
Protection 1, the largest full-service business and home security company in the U.S., provides installation, maintenance and monitoring of single-family home security systems, business security systems and multi-family security systems.

Protection 1 serves nearly 2 million customers and employs over 3,500 people in more than 70 office locations and five UL Certified monitoring centers across the country. The company has a 97.3% customer satisfaction rating and an A+ Better Business Bureau rating.

Protection 1 also offers network management services through its Network Operations Center and is the only company in the security industry to hold Cisco Cloud and Managed Services Express Partner Certification.

Since 2012, the company has been recognized by leading industry publications for its commitment to its customers, the industry and the communities it serves. For other Protection 1 news, visit P1newsroom.com