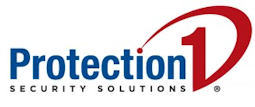 Protection 1 Teams Up with Designing Spaces - Military Makeover to Donate a Home Security and Automation System to a U.S. Marine Veteran and his Family

Company's Mission is to Provide Peace of Mind through Innovations in Home Security and Automation for Today's Homeowners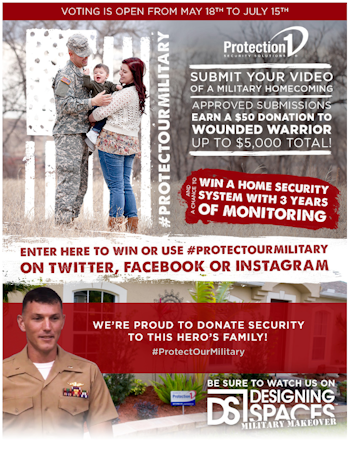 Chicago, IL - May 16, 2015 - Protection 1, the largest full-service business and home security company in the U.S., today announced that it will donate a home security and automation system and monitoring to a selected U. S. Marine Veteran and his family as part of its participation in an upcoming Designing Spaces - Military Makeover episode. Designing Spaces - Military Makeover is part of the awarding winning Designing Spaces airing on Lifetime Television and hosted by R. Lee "The Gunny" Ermey.

Throughout the series, Designing Spaces, along with their partners, work to enhance the home of a military veteran with room by room transformations while inspiring and educating viewers.

"We are honored to be part of this series," said Jamie Haenggi, Chief Marketing and Customer Experience Officer for Protection 1. "As a USAA Strategic Alliance partner, as well as a company that is proud to serve our military members, providing a home security and automation system to this family is a source of pride among our own employees. We hope to provide the entire family with a higher sense of safety and security in their home, something the men and women of the military provide America every day."

Over the course of the week's shoot, Protection 1 conducted a site survey and assessment of the home in order to custom design the home security and automation system to best meet the needs of the family. Protection 1 then assigned two service technicians, themselves military veterans, to install the system. The final step in the process was an in-depth interview with Protection 1's Vice President of Consumer Technology Michael Keen who provided an overview of the technology as well as a demonstration of the key features of the system.

Protection 1 will be featured in episode 3 of the series which is scheduled for May 29th on Lifetime TV.

Read more here.