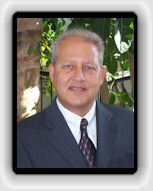 Steve Hauser Named Executive Vice President at Universal Surveillance Systems


Rancho Cucamonga, CA – December 29, 2011 –Universal Surveillance Systems LLC (USS), the largest privately held manufacturer of loss prevention technology in the United States, has named Steve Hauser as Executive Vice President. With over 25 years of financial and operational experience, Hauser will be responsible for USS' strategic planning, business development, market and competitive analysis, and leading the company to the next level of performance.

Prior to joining USS, Hauser held executive and managerial positions at Apollo Motorhome Holidays; Fleetwood Enterprises, Inc.; Ernst & Young, LLP; and KPMG Peat Marwick. His background includes extensive experience in operational leadership, controllership, financial analysis and sales management where he was responsible for driving financial results for multiple divisions and sites.

"In the newly-created position of executive vice president, Steve will play an integral roll in helping to lead USS as we continue to expand in sales and tap new markets," said Adel Sayegh USS President and CEO. "USS has been experiencing exponential growth, and Steve's in-depth background in a wide range of areas will be key in rapidly moving the company and its products to new levels while assuring that current customers receive the same exceptional personalized service as before."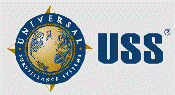 For more information, contact:

Scott Richardson
Corporate Communications Manager
Universal Surveillance Systems
800-488-9097