2012 Archives

LAAORCA - 3rd annual conference Feb 16th, 2012 - "The greatest crime spike in our lifetime" may be at the door in California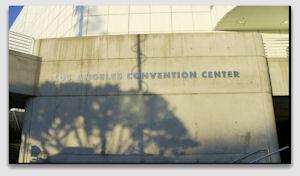 Last week's Los Angeles Area Organized Retail Crime Association's conference was a great success with over 1,000 in attendance. The opening ceremony and speaking dignitaries were certainly impressive and showed the City's commitment to the program. All of the dignitaries spoke to the importance of retail partnerships with the Los Angeles area law enforcement community, especially in light of recent state budget problems and the new legislation AB 109. AB 109 will move tens of thousands of inmates from overcrowded state prisons to local facilities and may increase the number of non-serious convicts being electronically monitored and released on work furloughs rather than housed in state prisons. One District Attorney's Office is establishing a plan to limit the number of non-serious convicts who actually receive jail sentences, thus allowing these criminals back in the general population and possibly impacting crime rates. The LA County District Attorney Steve Cooley has actually predicted that we may see "the greatest spike in crime in our lifetime."

Started in 2009 by Captain Bill Williams and coordinated by Detective Kent Oda, for the last three years the LAAORCA conference and meetings have brought together hundreds of LP professionals and their law enforcement counterparts from over 87 additional municipalities in Southern California. The educational sessions and topics hit a broad range of subjects, all of which were designed to educate and unite the public law enforcement community with the retail LP community. Senior retail LP executives from all over the country were in attendance and most major ORC leaders were there as well.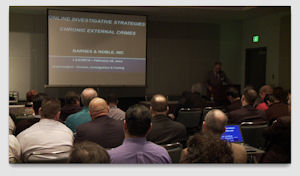 Joe LaRocca, Senior Advisor for the retail industry and for the National Retail Federation also addressed the group and spoke on the increasing ORC activity nationwide and the development of the ORC efforts throughout the retail community. He continued by challenging the group to be aware of the exposures that technology is creating and how technology is changing and impacting every retailer.

The LPNN was there throughout the conference and we'll have the entire opening ceremony and all of the speaking dignitaries along with a couple of sessions published starting next week. Additionally we took the opportunity of filming three other segments - one with the leaders of LAAORCA and two panel discussions with seven major retailers' ORC leaders. Stay tuned as we release the publishing dates next week. Below is the order of release of the videos from the opening ceremony and sessions LPNN filmed.

1.
2.
Councilmember Dennis Zine, Third District, City of Los Angeles
Assistant Chief Michel Moore – Office of Special Operations, LAPD
3.
4.
Steve Cooley, District Attorney of Los Angeles County
Sheriff Leroy Baca, Los Angeles County Sheriff's Dept.
5.
Captain III Bill Williams – Commanding Officer, Commercial Crimes Division, LAPD & LAAORCA Law Enforcement Co-Chair
6.
7.
George Torres – CVS, & LAAORCA Retail Co-Chair
Chief Sergio Diaz, Riverside Police Department
8.
Organized Retail Crime, A National Perspective
Joe LaRocca, Senior Advisor, Asset Protection - National Retail Federation
9.
Black Market Billions: How Organized Retail Crime Funds Terrorists
Hitha Prabhakar, Bloomberg TV Correspondent and Book Author
10.
Online Investigative Strategies – Chronic External Crimes
Scott Sanford, Dir. Of Investigations & Training, Barnes & Noble
Moderator: Gwen Rodgers-Lee, Director, American Express
11.
Retail Loss Prevention & Asset Protection; So, what do we do?
Suni Shamapande, Divisional VP Loss Prevention, Sears Holdings Corp
Here's Tom Arigi, Senior VP of Loss Prevention with National Stores at last week's LAAORCA conference.

The LP News Network

educating today for growth tomorrow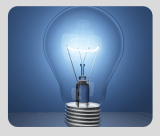 What's Happening?
Coming in 2012:
Keyword/Phrase Search
Research Capability

Mobile App's

LP Show Coverage

The Top 10