2012 Archives

ORC gang in North Wales convicted that wore specially adapted lycra leotard suits with front openings for concealing merchandise. In the four-and-a-half minutes the men were in the store they got away with 10 packs of coffee, two bottles of spirits, two air fresheners and a can of chili. When their car was stopped a short while later a list of postcodes of Co-op stores in North Wales was also found. "They had been deliberately sent to North Wales and targeted retail premises." (Source walesonline.co.uk)

Excerpts from GAO-11-675: Efforts to Combat Organized Retail Crime

The U.S. Government's Accountability Office report on ORC (June 2011) found the following, Part 1 of 3

What GAO Found

Retailers collaborate with law enforcement agencies to detect and deter retail theft and investigate potential ORC cases, and federal agencies are taking steps to better track their involvement. Stopping ORC begins with retailers, which have invested in new technologies and personnel to deter and investigate ORC. These investigations are often conducted in concert with local law enforcement, which generally must balance ORC investigative demands with other offenses—including violent crime. Federal agencies, including FBI and ICE, also work major ORC cases in conjunction with retailers and local law enforcement. These agencies do not have dedicated ORC resources, but both have implemented recent efforts to enhance tracking of ORC cases within their case management systems, including developing a program code to better track involvement in ORC cases. Such tracking is intended, in part, to improve data collection and reporting of case information and help inform management resource decisions. (Source gao.gov)

Tomorrow - Part 2 of - What the GAO found.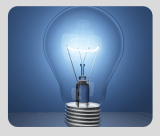 What's Happening?
Coming in 2012:
Keyword/Phrase Search
Research Capability

Mobile App's

LP Show Coverage

The Top 10