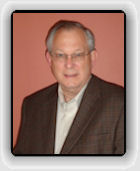 Universal Surveillance Systems Names Greg Saputo Eastern U.S. Vice President of Sales

Rancho Cucamonga, CA – February 17, 2012 –Universal Surveillance Systems LLC (USS), the largest privately held manufacturer of loss prevention technology in the United States, announced the promotion of Greg Saputo to Vice President of Sales for the Eastern United States. Since joining the USS leadership team in late 2011, Saputo's business insight and extensive experience in the retail industry has uniquely positioned him to lead the company's sales team throughout the eastern U.S. In his new role, Saputo will direct the day-to-day sales activities of the eastern USS sales team as well as personally manage several key national accounts.

Prior to joining USS, Saputo held senior leadership positions in the retail loss prevention industry including vice president roles with Kmart Corporation and Highland Superstores. Immediately prior to joining USS, Saputo was vice president of operations for Chicago area based Se-Kure Controls, Inc.

"The unprecedented growth of USS required a person with Greg's vast experience and in-depth loss prevention insight to deliver the needed cost efficient, state-of-the-art solutions that have proven to significantly reduce merchandise shrinkage," said Adel Sayegh USS President and CEO. "And as the challenge of combating organized retail crime (ORC) continues to grow, Greg will work with retailers in all sectors to find innovative ways to reduce theft and deter ORC thieves in the most effective, economical ways possible."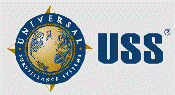 For more information, contact:

Scott Richardson
Corporate Communications Manager
Universal Surveillance Systems
800-488-9097