2012 Archives

Prince George, MD police department 's special enforcement division (ORC) says they started seeing the Tide "liquid gold" organized schemes last fall and made significant arrests and now are seeing evidence it's starting again and "It's a national trend." Lt. Brady Pyle attributes the cleanup of Tide theft suspects to the department's new Organized Retail Crime Unit, which formed in 2011 to tackle Tide thefts and similar cases for household items such as razors and baby formula. He said they're not going after isolated retail shoplifting incidents, but rather looking at entire criminal operations so suspects can be better prosecuted. Following the police department's initial investigation mainly conducted in November, police arrested and charged 18 suspects, most from Capitol Heights, for being involved in stealing large quantities of Tide detergent and either selling them to individuals or small, locally owned stores. He said there are now roughly 12 more individuals police are targeting and looking to indict to dampen signs of a potential new wave of Tide thefts. Pyle said. "And we found they're selling to mom and pop stores — nail salons, barber shops — whoever thinks they can turn a buck off of buying it." Craig Muckle, a spokesman for Safeway's eastern division in Lanham, said after noticing the trend he has been speaking with Safeway representatives on the West Coast who say they are experiencing widespread thefts as well. (Source gazette.net)




Alpha High Theft Solutions response- While there are a lot of videos on YouTube about the rise in Tide theft, Alphas's is the only one with a solution! Check this out!






Excerpts from GAO-11-675: Efforts to Combat Organized Retail Crime

The U.S. Government Accountability Office ORC report June 2011

Law Enforcement Agencies Collaborate with Retailers to Investigate ORC, and Federal Agencies Are Taking Steps to Improve ORC Case Tracking

Federal Efforts: Although state and local law enforcement are generally responsible for investigating ORC crimes in conjunction with retailers, federal agencies may become involved in major ORC cases that involve a multistate or transnational component. While ORC itself is not a federal crime, it can be comprised of a variety of underlying crimes that can fall under the jurisdiction of multiple federal agencies. As noted previously, the FBI and ICE are the principal federal agencies addressing a range of ORC-related crimes, including interstate transportation of stolen property, money laundering, fraud activities, and aiding and abetting of those crimes, but others may also be involved depending on the case specifics, including investigators with the USSS, Postal Service, and the IRS, among others. Consistent with previous testimony, officials from the three federal agencies we spoke with stated that existing federal authorities and criminal statutes are generally sufficient to target ORC-related activities and groups.

Federal entities typically become aware of ongoing ORC investigations when retail or state and local partners flag these cases for potential federal involvement, or when participating in other collaborative law enforcement efforts, such as task forces. Although officials with FBI and ICE routinely conduct outreach to ORC stakeholders and participate in loss prevention conferences, combating ORC is not an identified mission priority for any of the federal agencies we interviewed, and none has specific resources dedicated to conducting these investigations. This is, in part, because other types of cases are often larger or present a more specific threat to homeland security, such as in the case of terrorism or illegal immigration. In addition, although ORC stakeholders have cited potential links between ORC and terrorism, officials from the federal agencies we interviewed were unable to identify any ORC cases with any specific links to terrorism-related activities or financing. Consequently, decisions to initiate federal ORC investigations are largely conducted on a case-by-case basis, weighing the potential scope and financial impact of the case with other investigative priorities. Retail and law enforcement stakeholders we interviewed also cited factors inherent to ORC investigations that they consider when deciding whether an investigation merits the involvement of federal agencies:

• Federal ORC cases are particularly time and cost intensive, often taking several years and potentially requiring $100,000 or more of retail merchandise to use as evidence. An FBI official responsible for coordinating ORC investigations and a retail stakeholder similarly noted that major ORC cases routinely require extensive undercover and buyback operations to successfully build a case up to the highest levels of an organization.
• Although no specific federal financial threshold exists, stakeholders we interviewed collectively estimated that the value of merchandise stolen required for federal agencies to consider an ORC case ranged from $100,000 to $1 million, depending on the jurisdiction. Officials with FBI and ICE also estimated $100,000 as a likely starting point to pursue federal prosecution, but stated they may review cases with a smaller dollar value of merchandise stolen if it appears that the cases may increase in size or can be connected to other crimes. (Source gao.gov)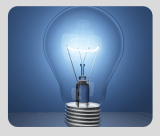 What's Happening?
Coming in 2012:
Keyword/Phrase Search
Research Capability

Mobile App's

LP Show Coverage

The Top 10