2012 Archives

ORC Trio targeting Wal-Mart stores in the Carolinas and hit four counties. Spartanburg Public Safety says the group pretends to check out. Then they run when their debit card doesn't work. They're getting away with thousands of dollars in clothes, games and electronics. Spartanburg Public Safety investigator John Burgess said that officers arrested and charged a man they say was involved in the theft rings at several local Walmarts. Burgess said that Tyler Renaldo Wilson, 24, of Spartanburg, was arrested and charged Sunday with two counts of shoplifting less than $2,000. Wilson was released Monday from the Spartanburg County Detention Center on $10,000 bond. (Source wspa.com)

Houston Footaction armed robbery ends with four arrested. Deputies are tipped off while having dinner at a restaurant three stores away. One store associate was injured and one suspect is still at large. (source click2houston.com)
Ohio is joining the fight against Organized Retail Crime!

The Ohio Regional Organized Crime Coalition (OROCC) is holding its 1st Annual Ohio Crime Symposium. Through the efforts of retail and law enforcement, a one day training event will be held to provide education to partners across the state about Organized Retail Crime. The first conference will focus on the importance of partnerships to combat ORC, real case studies, training and leveraging resources. Ohio marks the 3rd state to join the Midwest fight against ORC alongside Cook County Regional Organized Crime Task Force (CCROC) and Indiana Retail Organized Crime Alliance (IROC).

The conference will be held at the Columbus Police Academy, 1000 N Hague Rd Columbus, OH on June 6th, 2012 and will include refreshments, lunch, and a raffle with proceeds going to Ohio Concerns of Police Survivors (COPS).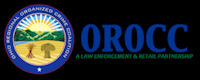 Pre-registration is required as space is limited! The conference is free to Law Enforcement Leadership interested in joining to fight Organized Retail Crime, Law Enforcement Officers with current Retail Crime Focus and Retail LP/AP Investigators and Leaders with multi-store/jurisdiction ORC focus. The link to register for this event is at the bottom of the flyer or click here.
Sponsored by: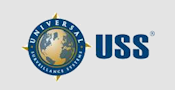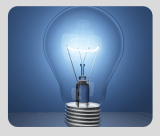 What's Happening?
Coming in 2012:
Keyword/Phrase Search
Research Capability

Mobile App's

LP Show Coverage

The Top 10