2012 Archives

Here's an ORC bust of two women professional boosters shopping at Target using their children as shields. The news actually commended Target Asset Protection agents for stepping back once the professional boosters started using their children as shields. They were later apprehended by police and charged with child abuse as well as shoplifting. (Source yahoo.com)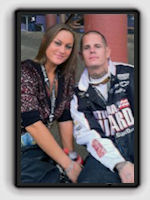 White Supremacist Meth Dealers 'The Hated' Formed Unlikely Alliance With Latino Gang Prosecutors Claim and were involved in "organized shoplifting" along with a host of other crimes. The white supremacist gang was allegedly led by Todd Robert Hamilton. The 34-year-old Bellingham resident was arrested December 20 and now faces a slew of felony charges in Western Washington federal court. According to court documents, Hamilton headed a group called "The Hated," which dealt meth and heroin in Whatcom, Skagit, and San Juan Counties. The group was also involved in burglaries, forgery, "organized shoplifting," and allegedly, murder. (Source seattleweekly.com)





Submitted by Officer Scott Stanley

Congratulations on the one year anniversary of the WSORCA Website. I think back to the very first meeting I had with retailers, all 11 of them. And I look at where we are today as of this morning we have 839 registered members, representing 114 cities and 14 states and Canada. This information sharing website has gotten to where it is today all by word of mouth. We have had 37 arrests that I am aware of based solely on information obtained from the WSORCA website.

I am very proud of each and every one of you for the work you have done and I hope to reach the goal of 1,000 members by the end of the year. Please continue to spread the word and get all of our law enforcement, retail, and prosecutors on board. Remember the more we share information, the more we will be able to control this epidemic.

We have set the date for the training conference as October 18th, 2012 at the Washington State Criminal Justice Training Commission in Burien Washington. Please sign up for the conference on the website and you will be emailed all the specifics about the conference. I hope to see all members of WSORCA at the conference. This conference is being provided free of charge by the generous donations from our retail partners.

Once again, congratulations on the one year anniversary and I hope to see everyone in October.

For more information contact:
Officer Scott Stanley #91
Tacoma Police Department
Three Sector Community Liaison Officer
Organized Retail Crime Liaison
Desk: (253) 594-7858
sstanley@cityoftacoma.org
Organized Retail Crime
"The Impact of Organized Retail Crime to the Economy"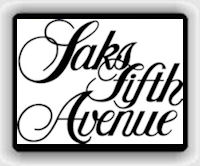 On behalf of the NY InfraGard Alliance, we would like to invite you to become a sponsor of the seminar for its members and non-members on Organized Retail Crime. This seminar will be hosted by Saks Fifth Avenue on Tuesday, May 8th, 2012 from 11:00 am - 5:00 pm. (Lunch will be provided courtesy of Saks Fifth Avenue). The topic of the Seminar will be "The Impact of Organized Retail Crime to the Economy". The speakers will be from both the Public/Private Sector and a panel of experts will have a Q & A. After the seminar, there will be a social and networking event from 5pm - 7pm.

Here is a list of Speakers:

Law Enforcement:
Daniel McCaffery, Special Agent, FBI, NY Field Office
Joe Tadrick, Protective Security Advisor, US Dept. of Homeland Security
Brian O'Neill, Inspector, NYPD, Commanding Officer Organized Crime Investigation Division
Mike McDonald, Former Lieutenant, New Jersey State Police, Cargo Theft Task Force

Keynote:
Hitha Prabhaker, Retail Reporter, Bloomberg TV and author of "Black Market Billions"

Retail:
Chad McIntosh, VP of LP & Risk Mgt, Bloomingdales
Tony Caccioppoli, VP of Corporate Asset Protection, Saks Fifth Avenue
Catherine Riccards, Senior Director of Professional Standards and Investigations, Saks Fifth Avenue
Craig Mueller, NYC Field Organized Retail Crime manager, The Gap

Pharmacy:
Brendan Healy, President of InfraGard Long Island Chapter and Rx Crime Task Force

Panel:
Sean Huggins, National Investigator - ORC, Rite Aid Pharmacy
Gary Weisbecker, Investigations Supervisor, Walgreens Pharmacy
Stefanie Mangiante, ORC Investigator - Northeast, CVS Pharmacy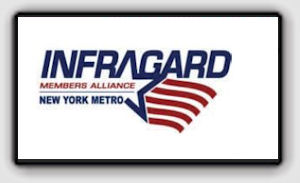 Sponsorship opportunities are still available. Sponsorship opportunities that will include the following: On-site signage with company logo; Oral acknowledgement during general session and social event; Recognition in the on-site program distributed to every attendee; Exhibit Opportunity – table top; Webcasts - company logo placed on meeting seminar link and Infragard Website. Sponsorship rates are from $1000 up to $5000. Please contact Jose Sandoval by Friday, May 4th if you want to become a sponsor or if you have any questions.

Sponsored by: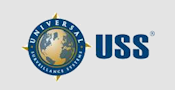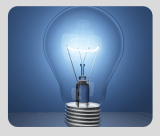 What's Happening?
Coming in 2012:
Keyword/Phrase Search
Research Capability

Mobile App's

LP Show Coverage

The Top 10