2012 Archives


California Department of Justice thanks ORC team


May 9, 2012

RE: Driscoll, John Joseph, et al. (People v.)
San Diego Superior Court, Case No. CD237395

To Whom It May Concern,

It is with deep gratitude that I write this letter in support of the team of investigators who brought "Operation National Boxstuffer" to fruition. In particular I commend San Diego Police Detective David Iorillo, Bed Bath and Beyond Loss Prevention Expert Jake Wilson, Target Loss Prevention Investigator Grady Gopez, and Target Loss Prevention analyst Ricardo Escalante for their detailed investigation on this complex retail fraud case. Essentially, they took a 1,000 piece puzzle, spread all over the country, and put together something that truly showed the complex and unique nature of sophisticated retail theft.

In essence, the team was able to identify a crew of conspirators, who to the less trained eye, would appear to be committing petty shoplifting, and build a seven codefendant multi-million dollar conspiracy case. Due to the diligent efforts of Detective Iorillo, he was able to track and substantiate beyond reasonable doubt the crimes of the conspirators. The crew was sophisticated in its methods including using aliases, moving frequently, and masking how they fenced the stolen property. Loss prevention officers Wilson, Gopez, and Escalante tracked and coordinated all video related to the suspects from stores all over the country and individually tracked hundreds of retail items that had been stolen and fenced online.

Due to their efforts all of the arrested defendants have pled guilty (with two conspirators still at large), including prison sentences for the most culpable leaders of the crew.
Sincerely,



Tawnya Boulan
Deputy Attorney General

For Kamala D. Harris
Attorney General
ORC ring of three busted with one still on the loose hitting high-end retailers throughout the country. Two New York men were arraigned this afternoon on felony charges alleging they stole more than $23,000 in clothing from Michigan outlet malls. Livingston County sheriff's officials said the two men and an unidentified female from Miami, Fla., stole high-end clothing from retail stores throughout the country, including Abercrombie and Fitch, Ralph Lauren, Tommy Hilfiger, Pacific Sunwear of California, and Victoria's Secret. Police also found in the luggage devices to remove the anti-theft tags on new clothing. Investigators believe the trio has hit Tanger malls throughout the country. Sheriff's officials said the trio flew to Michigan Friday specifically to steal. (Source privateofficerbreakingnews.com)

Huntsville, AL police sting busts convenience stores selling stolen merchandise from Publix and Kroger. Kroger and Publix Loss Prevention contacted the police there and coordinated a three week sting that led to the arrest of four individuals from "several businesses" selling items from baby formula, alcohol, cigarettes and more. Sgt. Mark Roberts of the Huntsville Police Department said this was a "well executed" three-week operation. (Source madisoncountyrecord.com)

3 thieves hit Daytona Beach area Walmart 4 times, over $5,000 in missing electronics. Volusia County (Daytona Beach) detectives say three suspects stole thousands of dollars worth of video-game systems and other electronics from a Walmart over several days. Surveillance video from the Walmart showed James Keena stealing a desktop computer Friday. Detectives said Keena returned to the store Saturday and stole three PlayStation Vita game systems. On Monday, the 37-year-old stole five Xbox 360 game systems from the same Walmart. During the most recent theft, Keena and Stephanie Campaign, 23, stole nine PlayStation Vita game systems, five Nintendo DS 3D game systems, three Nintendo DSI game systems and several PlayStation Vita games. Surveillance video showed Keena using a key to unlock the cases where the electronics were stored. (source news-journalonline.com)




Austin, TX duo using counterfeit credit cards hitting multiple retailers. Target, Walmart, H-E-B, Walgreen's and Academy stores in the area have already become the latest victims losing thousands. Police say they believe the men are creating counterfeit credit cards and are using stolen credit and debit cards to buy gift cards. (source kxan.com)

Macy's in Salem, NH hit with a $10,000 grab and run. The associate showed one solid gold bracelet with studded diamonds, comparing it to a gold plated bracelet. Once the suspect determined it was indeed solid gold, taking both bracelets he ran for the doors. The clerk gave chase and followed the suspect into the parking lot. The suspect got away in a mini van with New Hampshire Purple Heart license plates. (source eagletribune.com)

Two Staten Island suspects Indicted for theft of thousands in baby formula. Apprehended at a Target store in New Jersey, the couple was tied to thefts in North Carolina, South Carolina, Kentucky, Georgia, Tennessee and Virginia. The suspects collected the stolen product in rented storage units in North Carolina before transporting it in bulk to a small grocery store in Union City, New Jersey. (source silive.com)
Sponsored by: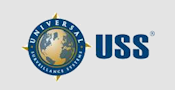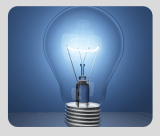 What's Happening?
Coming in 2012:
Keyword/Phrase Search
Research Capability

Mobile App's

LP Show Coverage

The Top 10