2012 Archives

Submitted by Nelson Harrah, ORC Director, Gap
Coronado Mall Blitz

On, May 16th-18th, a joint-retail blitz was conducted at Coronado Mall in Albuquerque, NM with the direct support of Albuquerque PD.

Blitz Highlights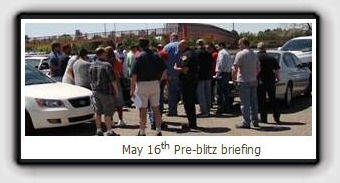 · 38 suspects apprehended and $5,100.00 of merchandise recovered from 23 different retailers (Vehicle Search Warrants Pending)

· Well-known booster Manuel Leyba and his son were apprehended on Day 2. Both had been targeting several retailers at the mall on a weekly basis prior to the blitz. Both had multiple warrants for thefts from Gap and Express with known losses totaling more than $12,000.00.

· Detectives were able to gather intelligence on potential fencing locations and other local ORC suspects affecting our stores in the Albuquerque area.

· Several suspects were found to be in possession of drug paraphernalia and lock blade knives.

Thanks to the following personal for their direct in-market support during the three day operation.

Darin Linell, RLPM Victoria Secret
Lance Krueger, RLPM, Express
Greg Bacigalupi, RLPM, Express
Fritz Martin, Security Director, Coronado Mall and his entire staff
Don Moore, Security Captain, Coronado Mall
Anchor Store LP Teams from Kohl's, Macy's, Sears and JC Penny's
Nelson Harrah, ORC Director, Gap
Wanda Rodgers, Corporate Security Specialist, Gap
Jason Heisser, RLPM, Gap
Krystal Buchanan, ORCS, Gap
Jerome Smith, LPS/ORC, Gap
Joe Juarez, LP Investigator, Abercrombie/Hollister
George Perez, LP Investigator, Abercrombie/Hollister
*Special Thanks to all the Detectives and Officers from Albuquerque PD's Organized Crime Unit, NE Area Impact, NE Bike Units and the Nite team for their "best in class" support during the 3-day operation. You are definitely in step with your community.

Click here for a full recap of the Blitz.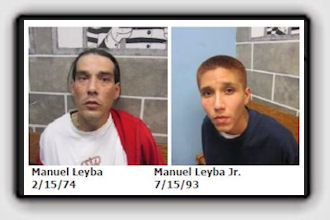 ADP Report # - 120045435
Leyba had been issued a Criminal Trespass notice in 2009 and has several cases currently being worked by APD Officers for Commercial Burglary affecting many stores in the Albuquerque area. Leyba was accompanied by his son Leyba Jr. He was stopped by APD after shoplifting from JC Penney's and Children's Place, the vehicle was sealed, towed, and seized.
Md. store owner busted selling stolen goods and says he doesn't care if items were illegally obtained Prince George's County organized retail crime detectives say that Jose Molina, who owns a store in Elkridge, made his place of business a "one-stop shop" for stolen goods. "He was bringing in stolen stuff, buying it and giving orders to the busters, telling them what items he preferred," Prince George's County Police Sgt. Aubrey Thompson said. Molina, though, says the cops have it all wrong, despite Thompson saying that police sold items to him that they clearly indicated were stolen. The items, some of which still had stickers from Target on them, included razors, shampoo, hair coloring, air fresheners and Tide detergent. (Source wjla.com)

Shoplifting spree gets four women busted wheeling out two shopping carts full of merchandise at the Wal-Mart store in Oswego, NY. You never get caught the first time. So they were probably very active in the area. FYI (Source oswegocountytoday.com)


The Lego King - A Silicon Valley SAP VP software executive put fake bar codes on Lego sets at various Target stores, bought the toys at a steep discount, then sold them online for thousands of dollars Authorities say Langenbach bought Lego sets at Target stores but covered their original bar codes with his own bar-code stickers to get a cheaper price. When police obtained a search warrant for Langenbach's posh $2M home in San Carlos, they said they found hundreds of sets of the colorful toy bricks, many of which he sold on eBay under the name "tomsbrickyard." Authorities say Langenbach's house also was filled with Lego creations he had built himself. Langenbach works for German software giant SAP. His LinkedIn profile lists him as a vice president in a Northern California division. He was already under surveillance by Target security officers who suspected him of the scheme when they spotted him at the chain's Mountain View store May 8. After he completed his purchases using the bogus bar codes, the store called police and Langenbach was arrested, authorities said. "This particular crime, the way it was done, the sophistication, the amount of expenditure in time and money to do it, suggests there's something way beyond money that motivated him to do it," Hendrickson said. (Source msn.com) (source nbcbayarea.com)

Sponsored by: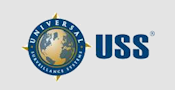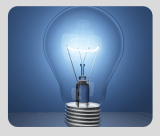 What's Happening?
Coming in 2012:
Keyword/Phrase Search
Research Capability

Mobile App's

LP Show Coverage

The Top 10