Fencing Operation: Federal agents, state police raid Progress Market in Lexington, KY
Authorities stormed into the Progress Market early Thursday morning and say the raid at 600 North Limestone is part of a wider effort to crack down on businesses that are allegedly re-selling stolen items, including energy drinks. Kentucky State Police would not say how many other places were being raided Thursday, but told reporters that similar efforts would continue in Lexington. No arrests have been made at this time. The raid is being led by Kentucky State Police, agents from U.S. Department of Homeland Security Immigration and Customs Enforcement and loss prevention employees from Kroger. ICE is involved for informational purposes. Detective Sgt. Ben Wolcott said investigators have been working with Kroger's loss prevention for more than a month. He said KSP's organized crime unit has been working with store employees on a series of investigations in the Lexington area. Tim McGurk, a spokesman with Kroger, told WKYT that they "appreciate the support of law enforcement to shut down this crime ring." Kroger's Organized Retail Crime team has been working with a multi-agency operation, including the KY State Police, to bring about the search warrants," McGurk said.
wkyt.com
Fencing Operation: Torrence PD & Ralphs/Kroger ORC Unit Work Together to arrest Subjects Selling Stolen Property at Illegal Storefronts
On 21 May 2015, the Torrance Police Department Detective Division / Crimes Property Section in conjunction with Ralphs / Kroger Organized Retail Crime Unit culminated a month long investigation of stolen property, which mainly included health and beauty supply merchandise. Ralphs / Kroger had an estimated $250,000 loss from five stores located in the City of Torrance over the last 12 months and an estimated 8.1 million dollar loss county wide during the same time period. These losses do not include other retail stores who have also experienced loss of merchandise due to theft.
Detectives identified two suspects who operated multimillion dollar storefronts that sold this stolen merchandise. Multi-location search warrants were conducted and two suspects, Javier Franco 39 years and Celestino Mendez 30 years, both Los Angeles residents, were taken into custody. Detectives recovered approximately $295,000 worth of stolen merchandise from the businesses. The stores operated without valid business permits and failed to pay any taxes on the sales of the stolen property.
In order to combat the effects of Proposition 47, specifically related to retail commercial burglaries and shoplifting, the Torrance Police Department has taken a proactive approach with investigating the people and organizations that are receiving and reselling stolen merchandise, as well as those who are actually committing the thefts from the retail businesses.
This incident is being investigated under the command and direction of Captain Rod Irvine of the Special Operations Bureau. Anyone with additional information related to this case is encouraged to contact the Torrance Police Department Detective Division at (310) 618-5570.
Four arrested in alleged food stamp fraud in Newark, OH; Kroger ORC Team gets the assist
Four people were arrested Tuesday after a months-long investigation that revealed fraud involving food stamps and EBT cards. Newark police and agents with the Ohio Investigative Unit and Ohio Department of Taxation served search warrants Tuesday afternoon at the Marathon gas station and at a home on Neal Avenue. In a news release, police said they found "numerous items" which had been reported stolen from area stores and sold for "pennies on the dollar" to employees at the station. Those items were then sold to the general public, according to the release. Stolen EBT cards were also reportedly traded to employees, who would then use the cards at area stores to buy products to sell at the gas station, the release said. The merchandise ranged from candy bars and energy drinks to beer, cigarettes, carpet cleaners and high-end sweepers, Newark Detective Sgt. Scott Snow said. The total cost involved is over $10,000. Snow said the suspects would create a "shopping list" and give it to "boosters" who would steal the products on the list and sell it to the suspects. All four suspects could face additional charges when the case is heard by a grand jury in the coming weeks. Snow would not comment on whether other people could be charged for their role as "boosters." He said he did not believe there were any employees left to run the store while all four suspects are in the Licking County Justice Center.
newarkadvocate.com

Von Maur Department Store Employee busted for $6,359 in Fraudulent Refund case in Des Moines, IA Police were called to a Valley West Mall store last week on a report of an ongoing shoplifting case. A police report shows the case involved $6,359.48 in clothes and furs. Store security called police to the store and were holding Julie Nguyen. A store worker told police that Nguyen and two others made fraudulent returns to the store between June 2013 and last Friday. According to the police report, select items from the store were pulled off the hanger and put in a Von Maur bag. They were then returned for store credit as if they were purchased. The customers said they had lost their receipt or did not have one. Police reported that Nguyen was wearing a tracking bracelet around her ankle in connection with a federal probation case. kcci.com

Gift Card fraudster busted with over 300 charges - buying gift cards with fraudulent gift cards in Wallingford, CT Sherlyn J. Oplan, 31, of New York, faces the charges in Wallingford, Ansonia and Orange, police said. The charges including identity theft, forgery and larceny. A loss prevention associated notified police of suspicious activities on March 13 involving Oplan, police said. Detectives found that he was using gift cards to buy other gift cards. According to police, some of this gift cards had their magnetic strips recoded with stolen credit card information. Oplan was taken into custody by New York City police and then was transferred into the custody of Wallingford police on Tuesday. ctnow.com

Three Philadelphia women arrested for $600 theft at Home Goods in Evesham
Three Philadelphia women were arrested after police said a shoplifting incident they were involved in turned violent. Police said they believe the women were working together to shoplift more than $600 worth of merchandise at the Home Goods store on Route 73, when employees approached them around 2 p.m., on May 20. Two of the females were observed actively fighting with store loss prevention employees when officers arrived and the third suspect fled the scene on foot, police said. Those fighting with store employees were immediately arrested by police and the third female who fled the store was quickly located and apprehended, police said. southjerseylocalnews.com


Massachusetts man tries to steal tools from Sears and Lowe's in Nashua, NH A Massachusetts man allegedly tried to steal thousands of dollars worth of tools from two Nashua stores. Police said Jonathan Alberto, 26, of Andover, was stopped by loss prevention officers at Sears on April 30 after walking out of the store with more than $1,500 worth of tools, but he managed to get away. Then on May 18, Alberto allegedly stole more than $1,000 worth of tools from the Lowe's up the street. He was arrested on two felony counts of theft by unauthorized taking or transfer. wmur.com


Man steals three Go Pro cameras from Target in one week in Southwest Florida - Police asking for help ID'ing suspect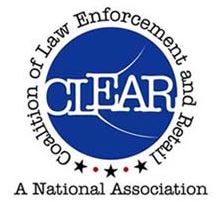 2015 ANNUAL TRAINING CONFERENCE

Baltimore Marriott Inner Harbor Camden Yard

Baltimore, MD

Full Agenda - View online here

The Coalition of Law Enforcement and Retail has updated their full agenda for their 2015 Annual Training Conference. Sessions include "Auto Zone case as well as the statement aspect" with Dave Zulawski from Wicklander-Zulawski & Associates, Inc.; "National Perspective to the ORC Problem and Response as seen from the Daily's Reporting" with Gus Downing, President & Publisher from Downing & Downing; Law Enforcement & Loss Prevention Case Preparation for Successful Prosecution with Jeffrey White, Deputy Ada County Prosecutor; Jewelers Security Alliance with Scott Guginsky, Detective Sergeant (retired) & VP of Jewelers Security Alliance among other exciting and interesting topics that include Mobile Surveillance, Building an ORCA, Civil Unrest Preparation and Rental Car and ORC Partnerships. Register for the conference here.