2012 Archives

Tulsa Police Department creates ORC Unit Retail theft costs the City of Tulsa more than $2 million a year in lost sales tax revenue. TPD now has a unit of detectives fighting retail crimes full-time. Tulsa police say dozens of organized groups of thieves called 'boosters', are targeting Tulsa area stores, costing retailers as much as $50 million a year. That cost gets passed on to consumers in terms of higher prices. Four TPD Detectives and a Sergeant are now dedicated to identifying these crooks and tracking boosters down. "These people do this for a living. Some people make a $1,000 to $2,000 a day. They travel from Oklahoma, to Texas and the Arlington area. And then we have some going to Wichita into Western portions of Arkansas." The unit works side by side with loss prevention officers at stores such as Target. Jamie Bourne heads up the Investigations Teams for Target stores in Oklahoma and Texas. "Theft is not just a Target thing. It's really a retail wide thing," says Bourne. "It's a collaborative efforts amongst retailers. We are very much competitors when it comes to selling merchandise. But we're very much a team when it comes to catching the boosters who are stealing from our stores. There's a lot more information sharing amongst retailers than there ever has been in the past. That collaboration, along with law enforcement collaboration is what has led to the success of these kinds of ORC units." Organized Retail Crime Units are popping up at police departments across the country. (Source kjrh.com)


Columbus, Ohio police and Loss Prevention are working together online with the new Ohio ORC Coalition website. Police and retailers have joined forces to form the Ohio Regional Organized Crime Coalition. Company loss prevention officers will have access to a coalition website, where they'll post pictures of suspected boosters. That website will allow law enforcement agents to identify, investigate, and prosecute boosters who cross jurisdictions. With Ohio's first state conference just last week and the new website taking off, the news channels are already picking up the story. Great job Ohio ORC Coalition!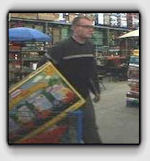 Suspects sought in ORC Dyson vacuum cleaner ring hitting Walmart in New England. Police in Coventry and Seekonk are on the hunt for a group of suspects in connection with a pair of shoplifting incidents at two different Wal-Mart stores in the last few weeks. (Source wpri.com)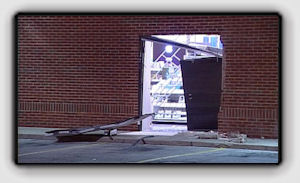 Second break in this month at Chicago's Best Buy stores. Well, they do say the door is only as good as the frame. (Source nbcchicago.com)
Sponsored by: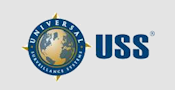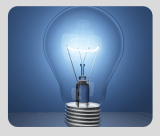 What's Happening?
Coming in 2012:
Keyword/Phrase Search
Research Capability

Mobile App's

LP Show Coverage

The Top 10