FraudFighter Announces New Low-Cost Solutions for Identity Authentication and Data Capture
The product line features integrated hardware and software platforms that capture high-resolution images of ID documents while simultaneously conducting high-confidence authentication of the document

Glendora, CA June 01, 2012 --FraudFighter Products, trusted advisors for multi-layered fraud prevention solutions, announced today that they have introduced a new line of low cost solution to the Identity Document Authentication marketplace.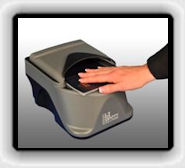 FraudFighter's "COMBO SCAN" & "SMART COMBO" products are new additions to their existing line of identity Image Capture and Authentication ("ICA") solutions. The ICA product line features integrated hardware and software platforms that capture high-resolution images of ID documents while they simultaneously conduct high-confidence authentication of the document by cross-comparing multiple physical security characteristics with the industry leading authentication library.

Identity Theft is a global problem causing 100's of Billions of dollars in losses each year with new Account Fraud representing the largest growing segment at over $17 billion. International organized crime rings, armed with the latest in digital graphics and printing technology, are able to effectively recreate a victim's stolen identity by producing near-perfect ID documents containing accurate personal information (ID number, name, address, social security number, etc). These ID documents will have the photo of the criminal on them, so that a transaction-level examination by a human being will typically not be able to detect the fakes.

"Many organizations are affected by this increasing trend in identity fraud"

Among the industries experiencing exponential growth in dollar losses, or that face regulatory pressure to authenticate identities include: Financial-checking, mortgage, credit card, money laundering Rental Agencies-automobile, electronics, equipment rental Employment-HR employment verification, secure access Hospitality-nightclubs, bars, restaurants, hotels Retail-POS returns, credit card, gift card Pharmacy-CMEA, Class 3&4 prescription authorization Age restricted products-Alcohol, tobacco

"The reason the introduction of these new products is so important," says Jim Smith, Sr. Vice President of Sales and Marketing for FraudFighter, "is because they significantly lower the barrier to entry from a price point perspective. Solutions of this type were originally developed for government use, in border control and immigration applications. By adapting the technology for commercial applications, we have been able to strip away the unnecessary functions and provide our commercial clients with the same level of authentication the US Government uses, at a price point as much as 60% lower than what may have previously been available." In essence we are delivering complete ID Authentication at the same price as traditional Verification.

FraudFighter will be hosting a live webinar event, on Thursday, June 15th, at 11:00 AM Pacific Daylight Time. The webinar will feature a live demonstration of the new products. Viewers will get to see real-time as Identity Documents are scanned, authenticated, and archived.