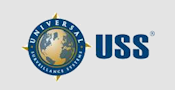 Universal Surveillance Systems Recognizes eBay for their Outstanding Support for Charity and the
LP Community

Universal Surveillance Systems enthusiastically thanks and recognizes Jack Christin, Paul Jones and John Mearls of eBay for their generous support of the National Center for Missing and Exploited Children through their Gold Level sponsorship at this year's Annual Charity Golf Tournament.

For years, eBay has been a major supporter of loss prevention through their extensive participation in the USS Regional ORC Conferences and their close work with retailers of all types to identify thieves and stolen merchandise and to aid in efforts to stop organized retail crime rings.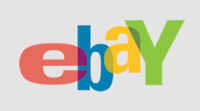 "eBay has revolutionized the world of online shopping, and their philanthropic assistance matches their global market contributions," said USS President and CEO Adel Sayegh. "They have been a solid partner and supporter of numerous worthy causes, including the National Center for Missing and Exploited Children, the Adopt-A-Bike program of the USS Foundation as well as their partnership in our regional and global efforts against ORC. Their outstanding support of charities is a model for others."

eBay is the world's largest online marketplace and the world's leading ecommerce company. eBay was founded in 1995 to allow users to buy or sell practically anything without complications. As of 2011, eBay has over 100 million active users.

The 4th Annual Charity Golf Tournament is sponsored by Universal Surveillance Systems, LLC. The tournament is held on Tuesday, June 19th during the week of the NRF conference and all proceeds go to the National Center for Missing and Exploited Children.

Thank You to eBay for Your Unwavering Support!