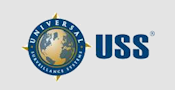 Universal Surveillance Systems Recognizes
The Retail Equation for their Outstanding Support
for Charity and the LP Community

Universal Surveillance Systems would like to express their deep appreciation to the Retail Equation and their dynamic team for their altruistic Gold level donation to the National Center for Missing and Exploited Children through the 4th Annual Charity Golf Tournament on June 19 in conjunction with the NRF Conference.

"The Retail Equation has accomplished incredible things for the loss prevention industry by introducing brilliant solutions to problems that have plagued retailers for decades. They have shown that their loss prevention skills are matched only by their generous philanthropy," said USS President and CEO Adel Sayegh. "I am truly grateful to them for being such a charitable organization and supporting this amazing cause."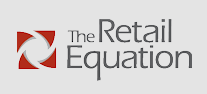 Founded in 1999, The Retail Equation is a retail transaction optimization solution company headquartered in Irvine, CA. In addition to The Retail Equation's charitable works, their innovative answers to growing return and receipt fraud problems have helped over 17,000 companies.

The 4th Annual Charity Golf Tournament is sponsored by Universal Surveillance Systems, LLC. The tournament is held June 19 during the week of the NRF conference and all proceeds go to the National Center for Missing and Exploited Children.