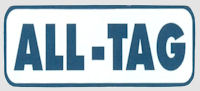 Your Trusted Source For EAS Products since 1992


In 2011, ALL-TAG Security launched their RF Label production facility in the United States, making them the only company currently manufacturing Electronic Article Surveillance (EAS) products in America. Manufacturing in the U.S. allows ALL-TAG to continuously maintain inventory levels that guarantee immediate order shipping, and enables them to quickly process custom on-demand orders. Since 1992, All-Tag has been manufacturing their RF Labels at their factory in Belgium, which is still being used to service their European clientele.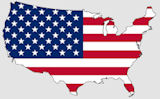 ALL-TAG is not only known for being the second largest global manufacturer of RF Labels, but also as a reliable source for high quality Sensormatic and Checkpoint compatible EAS Hard Tags, Labels, Ink Tags, and other EAS products that allow retailers to save money and seamlessly incorporate new products into their stores. Because we are a designer and manufacturer of our EAS product line, our ability to rapidly deliver custom products on-demand is unmatched. From designing custom shapes, sizes, and colors to printing special text and company logos on our products, we can provide retailers with solutions that meet their security and merchandising requirements.

Easy To Implement Apparel Source Tagging

Since Electronic Article Surveillance (EAS) was invented in the 1960's, apparel retailers have spent billions of dollars buying plastic EAS tags, and billions more in labor costs to affix them on garments the "old fashion" way – piece by piece – using labor supplied by store or distribution center associates.



Based upon a proven reverse logistics model implemented for reusing clothes hangers, E-Tag now offers retailers a dramatic cost-saving Apparel Source Tagging program where apparel manufacturers source-tag the garments with EAS Hard Tags. E-Tag will collect the EAS Tags from retail stores and send them to their processing centers around the world where they are inspected, repackaged, and Recirculated back to the retailer's apparel manufacturers. The process keeps repeating so that the same EAS Tags are used over and over again. E-Tag can recirculate a retailer's existing EAS Tags, as well as provide extra EAS Tags that may be needed for Recirculation.

EAS Tag Recirculation decreases the per garment cost retailers pay for EAS Tagging, makes the garments "floor ready" when they arrive at the stores, ensures that all garments are tagged in the proper location, and extends the life of your EAS Tags. All of these elements together make E-Tag's EAS Tag Recirculation program the Economical, Efficient, and Environmentally sound solution.

E-Tag, along with their partner the TIC Group, was the first company to Recirculate EAS Tags. Other companies may promote a similar service, but E-Tag / TIC is the only provider that has developed the global partnerships and warehouses to ensure proper, legal and efficient execution at a cost effective price.

You can learn more about ALL-TAG Security and the E-Tag EAS Tag Recirculation program by visiting
www.all-tag.com and www.etagsecurity.com respectively.

Please visit use at booth 931 at the upcoming
National Retail Federation (NRF) Loss Prevention Conference.