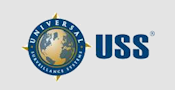 See them at the NRF in Booth 1101


Two New Ways to Protect Your Goods!


Picture this: the same standout protection with newer, sexier features. Protect your high value goods with the best defense the market has to offer!

USS has taken their famously popular and fashionable Mini Patriot line and added new members with even more standout features: the Mini Patriot MultiAlarm and the Mini Patriot Pin Tag.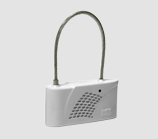 The Mini Patriot MultiAlarm

Stop theft with the potent protection of a sleek looking tag. Perfect for high-end apparel, accessories, purses, shoes and leather goods, the Mini Patriot MultiAlarm Tag features three levels of alarms in a small and attractive package: EAS, tamper recognition and on or off premise alarms.

The Mini Patriot Pin Tag

Utilizing a compact, secure pin instead of a lanyard to attach to the merchandise, the Mini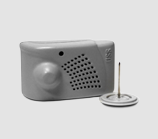 Patriot Pin Tag features a piercingly loud EAS system alarm that will stop thieves dead in their tracks and a highly secure pin-locking clutch.

"The Mini Patriot family offers the best protection on the market and these two new products are powerful theft deterrents, providing high-end goods with the power of an army wrapped up in a tiny but potent package," said USS President and CEO Adel Sayegh.

Come visit us at Booth 1101 to see first-hand how the Mini Patriot family can reduce your shrink and protect your goods!