2012 Archives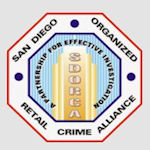 The San Diego Organized Retail Crime Alliance,
In conjunction with the San Diego Police Department, will be hosting their second annual Organized Retail Crime Training Conference.

The one-day conference will be held at the PALA Resort and Casino, on August 10, 2012 from 0800-1630. Topics discussed will cover current ORC issues, Retail Theft, Credit Card fraud, Intelligence led policing and other exciting topics.

*A lite continental breakfast and a catered lunch will be served. There is no cost for attending the conference.

*Parking is available at the conference for free, however carpooling is encouraged.

*Attendance will be capped at 400 so please sign-up early and cancel if unable to attend.

*For those needing hotel accommodations, a block of rooms is being reserved at the PALA Resort and Casino (please see the included instruction sheet for ensuring the appropriate discount)

**This conference has been approved for 6 Continuing Education Units for those with their CFI Certification

**Current LPC/LPQ certified members will receive 6 continuing education credits for attending the SDORCA conference.

**Registration for the conference can be done through the main webpage: www.sdorca.org

*Nominations are also being accepted for 'Investigator of the Year' awards. From the nominated Investigators/Cases, one award will be presented to the Law Enforcement Investigator of the Year and Loss Prevention Investigator of the Year. All nominations should be emailed to info@sdorca.org by July 31st and should be sent as an attachment to an email. Submitted nominations will be reviewed by the Executive Board and awards will be presented during lunch.

**Sponsorship and vendor slots are still available. Please contact Dave Iorillo diorillo@pd.sandiego.gov if you are willing to help sponsor the event or would like to be a vendor.

Police say organized retail theft is one of the fastest-growing crimes in the country. Target 11 in Pittsburgh is investigating retail theft rings, after busting a ring of thieves in Center Township who were stealing DVDs and reselling them. Under a new state law, this type of crime is being recognized as more than just shoplifting and it's under this law that the ringleader from Center Township is being prosecuted. ORC is a $12 billion a year problem. Thieves are stealing some of the most popular brands on the market, Tide, Tylenol, even Crest White Strips. A new report found that 96% of stores nationwide say they've been a victim of organized retail theft. (source wpxi.com)

Woman charged in two year fraud scheme that cost residents and and businesses $337K. Monet Griffin was identified as a key member of a group that ran a complex fraud scheme in Montgomery County. In Griffin's case, court documents say she "converted hundreds of thousands of dollars of gift cards purchased with stolen credit and debit card information into U.S. currency" through more than 100 fraudulent purchases. Griffin personally made at least $30,000 in fraudulent purchases and was charged last week in federal court in Greenbelt. (source washingtonexaminer.com)
Sponsored by: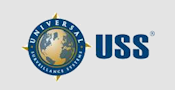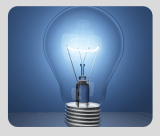 What's Happening?
Coming in 2012:
Keyword/Phrase Search
Research Capability

Mobile App's

LP Show Coverage

The Top 10