2012 Archives

ORC investigator nabbed a booster while at the NRF Loss Prevention Conference & Expo
.
Tony Sheppard, Nationwide Manager, ORC for CVS/Caremark was spending some time at Harrah's Casino the day before the conference when he bumped into someone familiar: a shoplifter he had helped put away years prior in Kentucky. After making a few phone calls, Tony found that the booster had an outstanding warrant and, with the help of Louisiana State Police, arrested the booster at the craps table. (source securitydirectornews.com)
Wisconsin suburb of Wauwatosa stops a 10 mall shoplifting spree. Abercrombie and Fitch merchandise from 10 different shopping malls in Chicago and Wisconsin has been recovered. An alert associate at the Abercrombie and Fitch store in Mayfair heard the EAS alarm go off when two customers entered the store. A few minutes later, the men were stopped at the door attempting to leave with $544 of concealed merchandise. The merchandise was recovered and the associate called police, who stopped and searched the men's car which contained $2464 worth of A/F product and $1000 in cash. (source wauwatosanow.com)


A Caseyville, St. Louis Area, police officer is hospitalized in stable condition after he crashed his car into a railroad bridge pier while chasing a theft suspect in north St. Louis. It started in Fairview Heights, where police say the chase was on for two suspects who had stolen over $1,000 in merchandise from The Buckle store. Two suspects in a white Monte Carlo got away. (source kmov.com)


Five arrested in string of Walmart thefts linked to crime ring. Five suspects have been arrested for stealing from numerous Walmarts across Houston. On Wednesday, June 20, the Walmart located at 27650 Tomball Parkway reported a theft to Tomball police and provided a description of the suspects and their vehicle. Officers stopped the described vehicle and arrested Stephanie Chavez, Deann Drab, Matilda Vargas, Brandy Hernandez and Randall Contreras. According to police, the five suspects have been linked to a large theft ring that has been operating for more than two years. All five suspects were charged with organized retail theft and are currently in police custody awaiting court appearance. (source abclocal.go.com)

Theft Ring Leader gets 8 years. Herbie Betz was sentenced yesterday along with his wife and mother-in–law for their part in a shoplifting and food stamp theft operation. Police believe that Betz had at least 60 people working for him, stealing small items from retailers and refunding for cash. The Prosecutor believed that the operation ran for approximately six years and costs retailers nearly $500,000. (source toledoblade.com)
Sponsored by: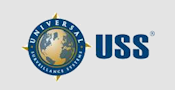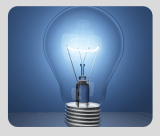 What's Happening?
Coming in 2012:
Keyword/Phrase Search
Research Capability

Mobile App's

LP Show Coverage

The Top 10