2012 Archives

Submitted by Mark Shoemaker
National Director-Investigations, Toys R Us

TOYS R US Investigations team closes $400k ORC case in Houston!
Toys R Us Houston Investigations Team, along with members of the Houston Police Departments Major Offenders Unit, conducted a 3 month long investigation of a highly organized ORC theft group. The investigation identified several different MOs including merchandise theft and refund fraud. During the investigation, three fencing locations were discovered where the group was storing and selling stolen Toys R Us merchandise. While executing search warrants, $67,000 in stolen Toys R Us as well as other retailer's merchandise were recovered. During this operation, six suspects were arrested and charged with organized crime. Suspect interviews revealed that this group had impacted the Houston market for an estimated $395,000 in losses over a 3 year period.
Indianapolis ORC gang busted at area hotel. Indiana State Police began an investigation because someone in the area was setting off fireworks. Upon further investigation, the police stopped at an area hotel and began questioning. When the stories of the seven suspects didn't match, police began a search locating 50 iPads and iPhones, over 200 fraudulent gift cards and $3,000 worth of fireworks. Each person was charged with one count of fraud, a Class D Felony. (source wishtv.com)
Rolex smash-and-grab robbers to face trial in California. A group believed to be responsible for three smash and grab jewelry store robberies were actually planning for a fourth location when arrested by police. The latest robbery in Montclair, California netted the thieves $210,000 in designer watches. The five men and one women team claimed that the weapon used during the hold-ups was not loaded and was actually an air-soft pistol, prosecutors have dropped the assault with a deadly weapon charge. (source contracostatimes.com)
Sponsored by: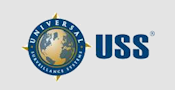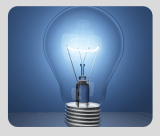 What's Happening?
Coming in 2012:
Keyword/Phrase Search
Research Capability

Mobile App's

LP Show Coverage

The Top 10