2012 Archives

Toys R Us Takes Repeat Burglar off the Streets

Submitted by Mark Shoemaker, National Director - Investigations
The Matteson, Illinois Toys R Us was burglarized twice in June 2012. Suspects would enter the front of store with a sledge hammer. These two burglaries netted the suspects over $20,000 in stolen product. After investigating and partnering with other retailers in the area, Toys R Us Investigations Team set up surveillance from a safe distance and on July 1st the Sledge Hammer Burglars returned. However this time, the Investigations team had a great view and was able to dispatch police immediately. The group consisted of 4 individuals. They proceeded to smash security cases and remove merchandise. This team of crooks then used large garbage cans to transport the items out of the store into an awaiting vehicle.

The investigator was able to give law enforcement point by point updates, ultimately informing them of the direction the suspects were traveling. The police were able to locate the vehicle, and attempted to pull it over, however, the suspect fled and a chase ensued. One suspect was later arrested and identified. $1,360 worth of merchandise was recovered in the vehicle. The Police Detectives are currently investigating the identity of the others involved and will be pressing charges for all 3 burglary incidents. All three burglaries occurred at approximately 6:00 am. It was later determined the Matteson Police Department changes shifts and holds "roll-call" at that time. It is believed that the suspects were aware of knew this and targeted this timeframe because it would delay Police response time.

Two "serial shoplifters" busted after 11 years - using their kids and baby strollers in Lakeland, Florida The main woman was a suspended nurse and they had $70,000 worth of stolen merchandise when police busted them. Selling items online and at garage sales the two admitted to 11 years of stealing and selling their loot. Caught at a JC Penney store using the fitting rooms to conceal merchandise, with their children in tow, the two are facing numerous charges. If you're a clothing retailer you may wish to contact track this down and interview them. (Source yahoo.com)

ORC female suspect for multiple shoplifting incidents from Wal-Mart arrested in Morris County, N.J., and the investigation is ongoing for her accomplices. Having surveillance video on numerous incidents of her stealing thousands in baby formula and big tickets items authorities are focused now on her accomplices driving the getaway car. Nicole Callie, 44 is lodged at the Morris County Correctional facility and she may have been involved in shoplifting in other towns as well. (Source northjersey.com)

Traffic Stop Leads to Identity Theft, Counterfeiting Bust in LA County Charges against three suspects nabbed on suspicion of identity theft and counterfeiting were to have been turned over to the District Attorney's Office on Friday. Three residents of Rowland Heights, were taken to the Walnut/Diamond Bar Sheriff's Station where they were booked for various identity theft charges including possession of fraudulent credit card information, forged credit cards, and petty theft, according to a news release. While conducting a search, deputies discovered numerous counterfeit items, laptop computers, and the personal information of several possible identity theft victims, according to authorities. All three were arrested on the scene. (Source patch.com)
Sponsored by: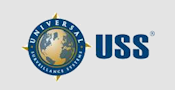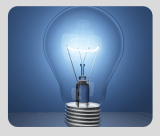 What's Happening?
Coming in 2012:
Keyword/Phrase Search
Research Capability

Mobile App's

LP Show Coverage

The Top 10