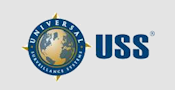 Universal Surveillance Systems
Raises Over $40,000 for
National Center for Missing and Exploited Children

Rancho Cucamonga, CA –July 10, 2012– Universal Surveillance Systems LLC (USS), the largest privately held supplier of retail loss prevention (LP) technology in the United States, raised over $40,000 for the National Center for Missing and Exploited Children (NCMEC) through their 4th Annual USS Charity Golf Tournament at the TPC Louisiana Golf Course in Avondale, LA, held in conjunction with the National Retail Federation's Loss Prevention Conference.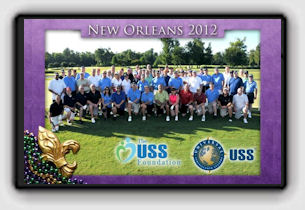 Breaking all previous records for golf participants and funds raised, the event was overwhelmingly supported by the loss prevention community through generous sponsorships, prize donations and golf participation.

"The mission and achievements of NCMEC are immeasurable," said Adel Sayegh, USS President and CEO. "They have been instrumental in the recovery of over 175,200 lost children since their inception in 1984. USS is extremely pleased we were able to raise over $40,000 dollars at our golf event to support their critical mission."

"I believe it is everyone's duty to give back to their communities and support effective organizations that help others like NCMEC," continued Sayegh. "It is my honor and privilege to hold an event where the loss prevention community can give back as well. I am overwhelmingly thankful to all those who participated in the tournament to help us raise money for this amazing cause."

Susan Culler, Vice President of Development at NCMEC, stated, "On behalf of NCMEC and the families to be served, we are grateful to Universal Surveillance Systems for their continued generosity and support."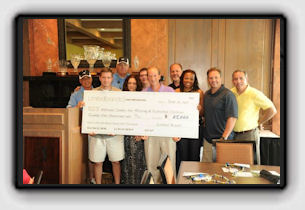 USS is an active member of the community and their employees volunteer at local food banks, hospitals and homeless shelters within their local communities. The company also gives back through its USS Foundation that has donated 350 bicycles to needy children in MI and OH in 2011 and plans to donate additional bicycles to students at low-income schools in the American South later this year.

For more information, contact USS at 1-800-488-9097. Or visit the USS website at www.universaleas.com and the USS Foundation website at www.ussfoundation.org. Visit the NCMEC website at www.missingkids.com.

**Pictures courtesy of The USS Foundation.