2012 Archives

Woman pleads guilty in Fed court for taking part in large-scale multi-state 25 member - $2M identity theft ring that hit retailers as well.
Kelly Jenelle Scott admitted to stealing personal information (driver's licenses and bank account numbers) and using it to create counterfeit checks from 2010 through November of 2011. She said she'd pass the checks at retail stores and banks. She said she made more the $15,000 worth of fraudulent purchases and attempted fraudulent purchases in multiple states. The theft ring Scott was part of would negotiate counterfeit checks at retail stores in an effort to buy expensive items, the department said. They would then return the items for cash. Scott's co-conspirators would also deposit counterfeit checks into the accounts of unsuspecting people only to take money out shortly after. The group operated in some 14 states. So far 15 have pleaded guilty and 10 not guilty. (Source cbslocal.com)

San Carlos, Arizona retailers are increasingly getting hit by organized retail crime groups. In a recent newspaper investigation a large number of retailers they questioned had all been hit by what they feel are organized retail criminals. The criminals ranged from women with strollers and small children as decoy's to block or mask the theft to groups of two or three that scope out the stores with look outs. It appears as though there may be one group hitting the downtown stores and they may be reluctant to report the incidents to law enforcement. (Source silverbelt.com)

Possible ORC group of four busted after hitting Hannaford Supermarket in Hudson, MA. Four local men were arrested Tuesday afternoon after police said they stole razor blades from Hannaford Supermarket and led police on a short chase. While it was only one incident of razor blades, it's certainly indicative of the product line and the fact that it was four men. Interviewing them would be interesting. (Source metrowestdailynews.com)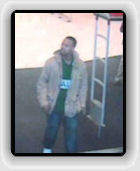 ORC duo being sought in Dunwoody, GA., that has been stealing large amounts of clothing and beauty products and hitting Ulta and Target stores and trying to sell their merchandise. The unknown suspect, caught on surveillance video, is suspected to work with a professional shoplifter named Hasaani Chyna Norwood. In addition to being wanted in connection to the local thefts, they are also wanted in other jurisdictions. Anyone who has information about the suspect is asked to call Det. Andrew Thompson. at 678-382-6921 or andrew.thompson@dunwoodyga.gov. (Source patch.com)



Niles, Ohio police are looking for two women involved in multiple thefts from retailers and are asking the public for help. (Source wkbn.com)
Sponsored by: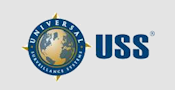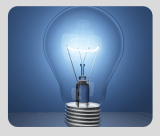 What's Happening?
Coming in 2012:
Keyword/Phrase Search
Research Capability

Mobile App's

LP Show Coverage

The Top 10