2012 Archives


Philadelphia Burberry store hit for over $16,000 by a team of thieves. Police are looking for a team of thieves who stole 15 handbags, collectively valued at $16,240, from a Center City store Thursday morning. Police said two women entered the Burberry store at 1705 Walnut St. before 10:30 a.m. and distracted an employee. Four men then ran in and grabbed the handbags. All six were last seen making their getaway in a silver Ford Contour. Investigators were examining surveillance videos in an effort to identify the thieves. (Source go.com)

Two women busted in Fairlawn, OH for hitting Apple stores repeatedly and stealing thousands in merchandise. Over the last month, two women from Pennsylvania have repeatedly walked into Summit Mall's Apple Store and stole thousands in merchandise, a Fairlawn police report said. One woman also had stolen merchandise from Things Remembered and RadioShack. Apple Store security saw the women enter the store on June 24 and steal $1,800 of merchandise. The women came back again on July 13 and stole $2,000 of products. Finally, they came back once more on July 19 and stole $2,461 in merchandise. (Source privateofficerbreakingnews.com)

Coming next week; An interview with Kevin Plante, Chairperson of the New England ORC Symposium & Trade Show, and Manager of U.S. Retail LP Operations, on the history and story about New England's ORC Symposium & Trade Show. Over the next few months we'll be featuring all of the leaders, both public and private, of these efforts throughout the U.S. With the focus being to gather the history and the progress of the ORC efforts on a national scale. With the final piece putting it all together for the community to learn from and use. And with the objective of adding value to the effort and recognizing all those involved.
Sponsored by: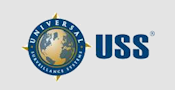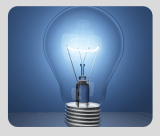 What's Happening?
Coming in 2012:
Keyword/Phrase Search
Research Capability

Mobile App's

LP Show Coverage

The Top 10