2012 Archives

Three arrested with $9000 of Walmart electronics: using gift cards purchased with fraudulent credit cards. Three NYC area suspects made several trips inside the store in Newburgh to purchase computer equipment, iPods and iPads using fraudulent gift cards. Police were called; when they stopped the van leaving the parking lot, they found nearly $9000 worth of electronics, fake drivers licenses and dozens of forged credit cards. (Source recordonline.com)

Comments by Joe LaRocca
Sr. Advisor, Loss Prevention


The New England Organized Retail Crime Symposium & Trade Showbeing held in Worcester, Massachusetts on September 20th, is a strong blend of education, networking and career development. The event is well attended by retailers and law enforcement professionals and features a diverse line-up of speakers. If you're in the region, consider this an A-list event.

The educational content and networking opportunity is a collaborative effort between six host associations:
Connecticut Retail Merchants Association Maine Merchants Association Retailers Association of Massachusetts Retail Merchants Association of New Hampshire Rhode Island Retail Federation Vermont Retail Association

State retail associations play an important role in our industry. Most are on the front lines, dealing with legislative initiatives in the state capital while others have operational committees and conduct regular meetings. If your company is a member, take some time to explore the services and events they have to offer. For anyone in the New England market, consider yourself lucky to be represented by these six associations.

Sponsored by: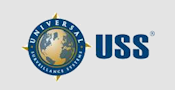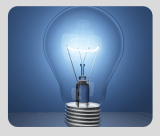 What's Happening?
Coming in 2012:
Keyword/Phrase Search
Research Capability

Mobile App's

LP Show Coverage

The Top 10