2012 Archives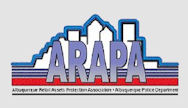 Albuquerque Police Department receives two awards honoring their leadership role with
retail organized crime efforts
The Albuquerque Police Department (APD) will be receiving the Michael Shanahan Award for Excellence in Public-Private Cooperation from the International Association of Chief's of Police (IACP) at this month's conference. This award is in recognition of the model established by the Albuquerque Retail Assets Protection Association (ARAPA). The APD will also be receiving the Webber-Seavey Award from the IACP for excellence and innovation in police work for their Organized Crime Unit. This is the unit that does follow-up investigations on the alerts posted on their crime alert website (connectabq.org).

Chief Ray Schultz will be accepting the awards at the end of this month, and will also be speaking at New England's ORC event on September 20th. The LPNN will be filming an episode with Chief Shultz that day as well to give you the history and background on their ORC model.

Reported by Karen Fischer, Strategic Support Division Manager for the Albuquerque Police Department. More information on both awards can be found here and here.

Two suspects turn themselves in for more than a dozen burglaries of Bay Area electronics stores netting over $400,000 The men are accused of burglarizing more than a dozen electronics stores in Alameda, Contra Costa, San Mateo, Santa Clara and Solano counties in late 2010 and early 2011 and have plead not guilty. The defendants used the anonymity of the internet to sell stolen goods from high-end electronic retailers," Attorney General Kamala Harris said in a news release. "This case is a prime example of state and local law enforcement collaboration to bring those who commit crimes online to justice." (Source bizjournals.com)



ORC group in Lakeland, FL of two women with their kids in tow busted with $70,000 of merchandise headed for sale online. According to the Polk County Sheriff's Office, both women admitted to bringing their kids with them on shoplifting sprees across Central Florida, Blackburn admitting she's looted stores for 11 years. Busted hitting J.C. Penney the two women had their kids in tow on some of their trips. (Source abcactionews.com)
Sponsored by: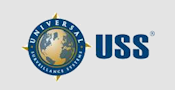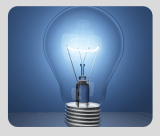 What's Happening?
Coming in 2012:
Keyword/Phrase Search
Research Capability

Mobile App's

LP Show Coverage

The Top 10