2012 Archives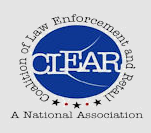 Third Annual C.L.E.A.R Conference
Hyatt Regency Dallas, TX September 17-20
Recap by Dave Collins
Sterling Jewelers, Inc. Senior Manager of Loss Prevention

The third annual Coalition of Law Enforcement and Retail conference was held on September 17 through September 20 at the Hyatt Regency in Dallas, TX. There were approximately 120 attendees this year from a number of different police agencies and retailers. There were many interesting seminars, but the most popular part of the conference for most of the attendees was the opportunity to network with peers and to form new professional relationships between law enforcement and retailers – and vice versa. C.L.E.A.R. would like to thank all of the attendees and vendors that make these conferences such a success.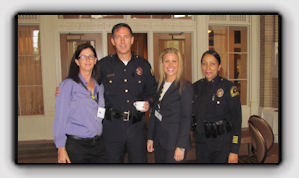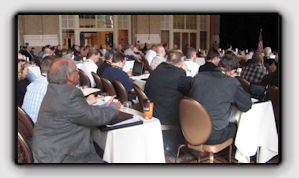 Michigan House would make organized retail theft a felony with tougher punishments than those for shoplifting. The House Commerce Committee met yesterday to discuss House bills 5843 and 5902 sponsored by Rep. Joseph Graves, that would make organized retail theft a felony punishable by up to five years in prison and/or a $5,000 fine, along with restitution to the retailers. Rep. Grave's wife worked for Meijer Stores for 26 years. (Source mlive.com)

Four arrested in Burglary ring in South Carolina. An investigation by the Florence County Sheriff's Office has opened up a major burglary ring in the Florence area and put four men behind bars. The strings of burglaries struck businesses in the City of Florence and surrounding county areas. The retail stores and businesses include a Subway Sandwich Shop, NAPA Auto Parts Store, 76 Pawn and Gun, Burger King, and the Advance Auto Store along with many others. (Source scnow.com)

70-year-old man arrested for organized fraud. Pasquali Vilardi of Ocala contacted someone, saying Sears was blowing out overstock flat screen televisions at $200 a piece, but you needed to purchase five. Someone showed up to meet Vilardi outside the store and gave him $1,000. Vilardi told the suspecting customer to wait and someone would be right out with the televisions. Vilardi does not work for Sears and was later arrested. (Source ocala.com)
Sponsored by: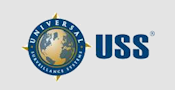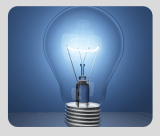 What's Happening?
Coming in 2012:

Mobile App's

LP Show Coverage

The Top 10