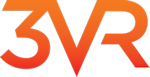 3VR CEO Al Shipp Shares Vision of How Video Intelligence Tied to Big Data Analytics will be a Game Changer Across Industries

Industry veteran Shipp joins speakers from companies as Google, LinkedIn, Facebook, Pandora, IBM, VMware, Netflix and Amazon at DataWeek 2012, the nation's largest data-centric conference and festival.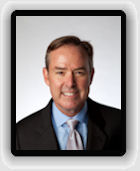 SAN FRANCISCO, Calif. -- September 27, 2012 – Al Shipp, CEO of leading video intelligence company 3VR, shared his vision of what the future holds as video intelligence technology comes of age in his keynote address at DataWeek 2012. In a presentation titled "Minority Report: No, Not the Future Anymore", Shipp described how video intelligence tied to big data analytics will be a game changer across industries from retail to banking to crime prevention. He also discussed the vision behind 3VR's CrimeDex, an online community of thousands of loss prevention and law enforcement professionals.

DataWeek 2012 is San Francisco's largest convergence of Big Data, Social Data, and Cloud Data industry professionals, featuring over 200 speakers from companies such as Google, LinkedIn, Pandora, Facebook, IBM, VMware, Netflix and Amazon.

Shipp shared stories from everyday situations in the retail and hospitality industry to illustrate how video intelligence can transform the consumer experience. Shipp said a retail store system can now determine a buyer's interests based on images captured almost as they walk into the store, and hotel staff can recognize and greet guests by name, and know their preferences even before asking for their identity cards.

Shipp highlighted how eventually this will help companies make better decisions.

"In the universe of big data, everyone is talking about structured data, and a few are talking about unstructured data but no one is talking about how unstructured data can be really leveraged. Video data has the lion's share in big data, is unstructured data, and is in front of us. It is the elephant in the room that gets bigger every day," said Shipp in his talk. "Companies can harness all of this unstructured data for making smarter business decisions."

Shipp delineated video intelligence concepts, and highlighted several case studies across Retail, Banking and Healthcare industries to illustrate how big and small companies are benefiting from technology breakthroughs in video intelligence. Addressing questions from the audience, Shipp explained the inner workings of the 3VR platform and offerings from the company, as well as the limitless potential applications of the technology.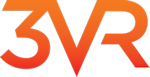 Media Contact:

Joshua Zecher
463 Communications
Phone: (202) 463-0013, ext. 206
email: josh.zecher@463.com