2012 Archives



New Partnership Brings Together Retailers and Law Enforcement
to Fight Organized Retail Crime
ATLANTA – The Georgia Retail Association Organized Retail Crime Alliance (GRAORCA) – a cooperative effort among Georgia law enforcement agencies and retailers – today announced the launch of GRAORCA.org. The new Internet-based platform has been designed to help build collaborative crime fighting partnerships between law enforcement and private sector retail security professionals.

The secure site is designed to allow members to share intelligence in order to more proactively investigate organized retail criminal activity throughout the state of Georgia. All members of law enforcement at the local, state and federal levels -- as well as members of the retail loss prevention community -- are encouraged to join this free information sharing network. To join today, please go to http://graorca.org/.

The launch of GRAORCA.org follows in the footsteps of other successful info sharing networks such as LAAORCA (Los Angeles), SDORCA (San Diego), CCROC (Cook County – Chicago) and OROCC (Ohio).

Organized retail crime is a type theft or fraud involving groups or gangs who steal merchandise, cargo or money in a systematic effort involving multiple stores, often in multiple jurisdictions. Sophisticated crime rings and fences steal tens of billions of dollars annually from consumers and retailers, sometimes using the proceeds to fund larger criminal operations. Examples of theft include shoplifting rings, cargo theft, return fraud, ticket switching, credit card fraud, and gift card fraud.

The Metro Atlanta area is consistently a top ten location for ORC. ORC proceeds support other crimes such as drugs, human trafficking and financial crimes. According to national studies, 95 percent of retailers surveyed in 2011 reported having been victimized by ORC in the previous 12 months. The FBI has estimated that the losses attributed to ORC could reach as much as $30 billion a year.

Since 1961, the Georgia Retail Association has been working on behalf of the retail community to unite and pursue the common goal of creating the best environment for retailing in Georgia. Retail supports 1 out of 4 jobs in the state and is directly and indirectly responsible for 18% of Georgia's gross domestic product.


Dallas area thief admits to stealing thousands of dollars of Frontline Pet medication, but denies being 'organized'. Michael Fox is believed to be responsible for stealing Frontline Flee Medication from 39 PetSmart stores in the Dallas/ Fort Worth area and selling the product online. Where Fox has an issue is with the charge of 'organized retail theft,' he claims, "There was nothing organized about it. I'll leave it at that." At the time of his arrest, Fox had over $300,000 in his PayPal account. (Source nbcdfw.com)

Michigan trio busted for Walmart electronics theft; equipped with lock pick and bear spray. Livingston County deputies took three people into custody, believed to be connected to tens of thousands in thefts from Walmart in three area counties. It is believed the suspects used a lock picking tool to gain access to the secure electronics showcase. Found on one of the arrested suspects was a can of Frontiersman Bear attack spray. The three may be responsible for numerous thefts at Walmart stores in Oakland, Livingston and Macomb counties. (Source livingstondaily.com)

Louisiana Identify Theft Ring had stolen information on over 100 people. Police believe one of the co-conspirators arrested is the key as to where the thieves were able to acquire the personal information. The collection of documents were found in a air duct in the suspect's home in New Orleans. Police believe the suspects were able to open accounts at The Home Depot, Office Depot, Jared's, Best Buy and others and have already indentified 60 victims of identity theft. (Source nola.com)

Long Island baby formula thief being sought. CVS believes this individual was responsible for the theft of 26 cans of baby formula from its store in Huntington Station and may be connected to a rash of thefts in the area. (Source newsday.com)

Impatient shoplifter couldn't wait in a long line. Corey Young is out on probation for armed robbery, and decided he wanted chicken and cheesecake from Von's in Glendale. But the line was too long to pay so he walked out only to be stopped by Loss Prevention. After a short struggle, Young was apprehended, and concealed inside his backpack were razor blades, baby formula and foot spray. (Source latimes.com)
Sponsored by: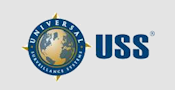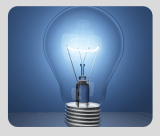 What's Happening?
Coming in 2012:

Mobile App's

LP Show Coverage

The Top 10