2012 Archives


The Metropolitan Security Council of Greater New York
The next meeting of The Metropolitan Security Council of Greater New York is Tuesday, October 24, 2012 at 12:00 pm at Koenig's Restaurant in Floral Park, NY. The featured guest is New York Senator Lee M. Zeldin, Chairman of the Senate Consumer Protection Committee. Senator Zeldin will be updating the group on his fight against organized retail crime. The State Senate passed a package of five bills (S.6956-A, S.6958-C, S.6954-B, S.6957-B, and S.7370) introduced by Senator Zeldin.

Also presenting on ORC will be TJ Flynn, CFI. TJ is the Investigations Sr. Manager J.C. Penney. He will give a presentation on "Interviewing ORC Subjects". TJ will also show a video that JCP has put together called, "Organized Retail Crime on Patrol." It is an 8 minute training video for Law Enforcement use to educate patrol officers to the understanding of ORC.

Paid members are free to attend. For all others the fee is $40. RSVP is required to Southtyson86@yahoo.com.

ORC gang of three busted hitting Walmart stores in Oakland, Livingston and Macomb Counties in Michigan. Livingston County deputies arrested three people Monday they say may be responsible for numerous retail frauds at Walmart stores in Oakland, Livingston and Macomb counties. Detective Sgt. Gary Childers of the Livingston County Sheriff's Department said the men are believed to have stolen tens of thousands of dollars worth of high-end electronic items, including iPads. Police from multiple agencies are interviewing the three suspects, who remained jailed Tuesday in Livingston County on suspicion of possession of burglary tools and conspiracy to commit retail fraud. (Source livingstondaily.com)




Earlier this week we published an article stating that Las Vegas had made the Top 10 list for retail theft, including Organized Retail Crime. In this video, Metro Las Vegas Police are fighting back against ORC. Las Vegas Police have a plan of attacking back, with $14,000 recently recovered from just one bust. (Source mynews3.com)



Serial Shoplifter nabbed in Wisconsin. Police believe Bervis D. Sallis has been hitting many of the area retailers in Racine County for a long time. Sallis was apprehended at Pick n Save stealing razor blades, the staff at Pick n Save believe he is responsible for multiple thefts at several locations. Police were also called by Kmart Loss Prevention when Sallis hit their store on Oct. 9th , getting away with over $100 in merchandise. If convicted Sallis could face 45 months in prison. (Source patch.com)

Five female suspects hit Saks Outlet near Cincinnati for a large quantity of perfumes. Police in Monroe are looking for information on the identity of five female suspects who bagged a large quantity of perfumes and fled the Saks Outlet store in the Monroe Outlet Center. (Source fox19.com)

Idaho Falls man arrested for theft and fraud from Home Depot. Idaho Falls Police arrested 23-year-old Tyler Coon for burglary and grand theft for stealing more than $2,400 in property from Home Depot. According to reports, Idaho Falls Detectives began investigating Coon in June after Home Depot reported possible thefts and fraudulent returns of merchandise by Coon between February and June. (Source kpvi.com)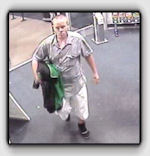 Burlington, Mass., Police search for a trio hitting Best Buy. Maybe not the most sophisticated group of thieves, simply draping a jacket over an item and walking out of the Best Buy store in Burlington. One of the suspects dropped a Bose Soundlock valued at $269.00 when she believed Loss Prevention was on to her. All three suspects are still at large. (Source patch.com)



Two suspects arrested after hitting Abercrombie stores in Peabody and Braintree. Christian Arroyos and Celso Aragon-Mina, both from New York, were apprehended outside the mall in Peabody, being charged with various crimes according to police. The pairs pattern of behavior matched an incident form September when A/F lost over $11,000 in merchandise. (Source patch.com)

Convenience store theft ring broken up in Limerick. A group allegedly using stolen information on more than two dozen credit cards was arrested Tuesday night after alert employees at a Limerick Wawa notified police. They uncovered tens of thousands of dollars in thefts as part of a long-term investigation. Two Philadelphia women were arrested and stand accused of using stolen information on a variety of credit cards to buy items at several convenience stores. (Source montgomerynews.com)

Third member of ORC gang in Danbury Conn. turns herself in. A 32-year-old Hartford woman became the third person charged in a series of thefts from an Eagle Road home improvement store last year when she surrendered to police Tuesday morning. Lauren Ursitti was arrested on a warrant accusing her of organized retail theft and conspiracy. According to police, a ring comprising Ursitti and two alleged accomplices, Christine Early, 39, of New Fairfield, and Jason Kocenko, 35, of New Milford, targeted the Lowe's store in Danbury during July and August 2011. Police said the three, working in varying combinations, would enter the store empty-handed, load tools and other items, and bring them directly to the service desk for returns. (Source newstime.com)
Sponsored by: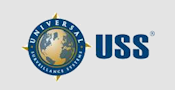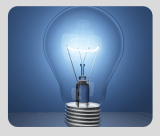 What's Happening?
Coming in 2012:

Mobile App's

LP Show Coverage

The Top 10