2012 Archives



Taking a bite out of organized retail crime

By Katie Tuttle
Content Manager

Founded in 2009, the Los Angeles Area Organized Retail Crimes Association (LAAORCA) was one of the first ORCAs, designed to stop and disrupt organized retail crime through networking. LAAORCA is a public-private business sector partnership that is currently co-chaired by Captain Bill Williams of the LAPD and Debbie Ho of the Target Corporation, with Sr. Advisors to the Co-Chairs, George Torres and retired LAPD Detective Kent Oda.

Although LAAORCA was officially established in 2010, work on it began back in December of 2008 when LAPD Chief William Bratton decided he wanted to work and foster better relations with some of the retailers in the area. Los Angeles is made up of 21 police districts and of those, Target Corp. has stores in at least three. Because of this, the LAPD started working with Target first, having meetings every quarter to identify problems specific to each of the locations. After the specific problems were discussed, they came up with strategies to fix the problems, as well as reporting any successes or failures from the previous quarters. This plan was very successful for them and statistics showed that crime was decreasing.

After the success of their meetings with Target, the group invited representatives from JC Penney, Lowe's, CVS, Gap, and Safeway. With the entire group together, it became clear that the specific problem they were all having was organized retail crime. The group began to look at the program the Albuquerque Retail Assets Protection Association (ARAPA) was using. Along with deciding to create a similar website, the group also got some good ideas from ARAPA, bringing them back to be used in LA. The group knew it didn't want to only include the LAPD, but also other law enforcement agencies in the area, along with Federal authorities. And thus LAAORCA was born.

LAAORCA now boasts 140-150 different organizations and 70 law enforcement agencies. Members include representatives from Home Depot, Wal-Mart, AMEX, UPS, Sephora, TJMaxx, Toys "R" Us, Limited Brands, Kroger Co, Rite Aid and Saks 5th Avenue. In addition, the law enforcement representation spans wide to include Los Angeles County Sheriffs, Ventura County Sheriffs, Santa Barbara Sheriffs, San Diego P.D, and includes smaller departments such as Seal Beach P.D, Cypress P.D. In 2011, the L.A. office of the United States Secret Service also partnered with LAAORCA to help combat organized financial crimes committed in the area.

Currently, LAAORCA meets every six weeks. A regular meeting agenda includes discussion of any internal issues, as well as a time to talk about cases. Members are given a week before each meeting to get information on any open cases to a LAAORCA representative. The rep then puts a PowerPoint together and the individuals are allowed to give a presentation on their case. It is not unusual in a meeting for someone from another retailer to identify someone or something in the case. In fact, recently a retailer was presenting on a team that had been heavily hitting their stores and a Sephora agent was able to identify exactly who one of the members was, along with providing their name and information. The next meeting will be held October 18 and more information can be found on the website.

Along with discussing cases at the meetings, members of LAAORCA are also encouraged to discuss any thefts or cases on the organization's database, a webmaster that's independently monitored by Detective Lloyd Scott, Coordinator for LAAORCA. Anytime a member inputs information on the website regarding crimes, every member gets an automatic email alerting them.

Also on the meeting agenda is usually a small training component for members. Examples of these include how to properly prepare arrest reports, how gang activity impacts retail theft, and how retail partners can assist others partners with investigations. Along with the training components at the meetings, another large part of training is the yearly conference. LAAORCA has had three conferences since its establishment, and attendance has grown steadily every year. At its first conference in 2010, 645 people attended. At their most recent conference this year, over 1000 people attended. The ratio of retail LP personnel to law enforcement was 60-40 and in terms of law enforcement representation, they had people present from local, state and federal, as well as people from outside of California. Some even came from as far away as New York.

As far as the partnership of LAAORCA goes, it's apparent that it's working. An example of this is in 2011, when Sephora reported that $4 million worth of cargo had been stolen from its distribution center. When the merchandise began making an appearance at a fencing store in downtown LA, the retailer contacted the LAPD. With the partnership Sephora and the LAPD created, through the help of LAAORCA, they were able to recover around $2 million worth of merchandise.

Marc Zavala, a detective with the LAPD, said he doesn't think these cases would have ended similarly without the partnerships through LAAORCA.

"I know that in this type of stuff people get the run around because they don't have the right contacts," he said. With LAAORCA, you know who to call in this situation. "You have a contact person."

Richard Escandon, District Loss Prevention Manager at Sephora said his whole loss prevention team attends LAAORCA meetings.

"Meeting at LAAROCA was probably one of the best networking decisions we made," he said. "Without LAAORCA, none of us would be able to partner and share real time information."

While some people may be hesitant to join an ORCA group and give full disclosure, members of LAAORCA think it's worth it.

"It works and I can attest to it," said Escandon. "It's helped our company, not just with shrink, but overall it's a message that if you steal from these retailers participating in LAAORCA, we're going do what we have to do to have you arrested."

New ORC group ALERT, Area Law Enforcement and Retailers Team task force, established in Tri-Cities area (Bristol, VA and Johnson City, TN) hosted by K-VA-T Food Stores The newly formed ALERT, or Area Law Enforcement and Retailers Team task force, is a group of area law enforcement officers from several agencies, retail loss prevention officers and local prosecutors. They will communicate via a mass email system to share information related to big shoplifting cases and other instances in which a suspect might travel to several jurisdictions and perpetrate a similar crime. The group met Friday to discuss and sign up for the email alert system, which is now up and running. Daniel Sluss, district loss prevention supervisor for Food City, said the system will work in instances where there is a large shoplifting incident – several hundred dollars worth of merchandise – and the retail folks can immediately email information about the suspects, as well as photos or videos of the shoplifting. Then, someone else within the group might be able to identify the people, or at least be aware it happened in case something similar happens in another store. (Source tricities.com)

Springfield man pleads guilty to elaborate check fraud scheme hitting various retailers By pleading guilty, Maurice Sayles, 35, admitted he led a criminal conspiracy involving at least five participants. Acquiring stolen checks from an unidentified person in the Kansas City, Mo., area. Martinus and Maurice Sayles then altered the checks by cutting out digits from the routing and account numbers, and replacing them with other digits using glue and a hammer. They passed the forged checks at various retailers in the Springfield area and recruited others to pass the forged checks for them. The actual loss attributable to this scheme is $5,000 to $10,000, the release said. Sometimes the Sayles brothers and their recruits used false identification to pass the forged checks. Maurice Sayles created the false identifications using a label maker to alter the existing identification card or driver's license of the individual passing the check to match the name of the account holder on the check. The Sayles brothers, with the assistance of others they recruited, returned the merchandise they purchased for a cash refund. (Source news-leader.com)

ORC gang of four charged in theft of $38,000 from East Syracuse Home Depot DeWitt Police charged the four people Friday after a two-month investigation conducted by Officer Christopher Fuller and Home Depot Loss Prevention personnel. The investigation began in early August when Home Depot personnel identified what they believed to be fraudulent returns. Lotan G. Mitchell, 30, Sundai T. Tyler, 29, Shaunell Hammonds, 37, Everton Mitchell, 59. They were routinely stealing large quantities of merchandise from Home Depot, starting in late 2011. The investigation found that Mitchell had several different people return the stolen merchandise to various Home Depots throughout Central New York in an attempt to circumvent Home Depot's fraudulent return prevention system. The arrests resulted from recent combined efforts between law enforcement, the district attorney's office and the retail industry to aggressively combat the growing problem of organized retail crime. (Source eaglebulletin.com)

ORC gang of four females busted for shoplifting hitting Walmart stores at Moncks Corner, SC Officers say they caught the suspects a mile and half away from Walmart and found a sport utility vehicle filled with merchandise. The officers who arrested them don't know how they got in there themselves. The suspects were identified as 36-year-old Christina Bryant, 26-year-old Pauline Pou, 18-year-old Keiada Mathis and a 15-year-old girl. They admitted to hitting the store four to seven times. (Source privateofficerbreakingnews.com)

Mesa, AZ man busted selling 45 electronics items stolen from Walmart stores to pawn shops Brian Ellsworth, 27, reportedly sold several unopened Blu-ray players to pawn shops in Mesa, police said. Through running a "pawn history" on Ellsworth, Mesa police discovered he also had also reportedly sold Blu-ray players to pawnshops in Tempe, Phoenix and Chandler between Aug. 14 and Aug. 29. Police said Ellsworth would take the stolen merchandise to pawn shops where he would sell them within the hour of allegedly stealing them. (Source azcentral.com)
Sponsored by: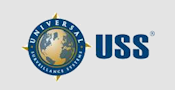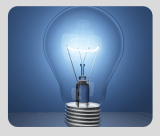 What's Happening?
Coming in 2012:

Mobile App's

LP Show Coverage

The Top 10