2012 Archives

Theft ring of six teenagers busted in Pearland, TX Six teenagers were arrested outside a west Pearland retailer on felony charges of theft and engaging in an organized criminal activity after Pearland Police foiled an alleged shoplifting ring. All six suspects were charged with felony charges of Theft and Engaging in Organized Criminal Activity – a Third Degree Felony. (Source yourhoustonnews.com)

Car stop leads to car filled with stolen merchandise from Pac Sun, Adidas and J Crew in Vacaville, CA A car stopped by Vacaville police Tuesday evening led to the arrests of two shoplifting suspects and the recovery of clothing authorities said was stolen from local businesses, as well as the discovery of stolen cell phones and stolen checks. As of press time, authorities were still in the process of identifying the suspected stolen property and the stores it is believed to have been taken from. A dollar amount was not available. (Source thereporter.com)



The Metropolitan Security Council of Greater New York

Our next meeting is Wednesday, October 24th, 2012 @ 12:00 PM


R.S.V.P is required - Southtyson86@yahoo.com
Location: Koenig's Restaurant
86 South Tyson Avenue - Floral Park, NY 11001
LIRR Floral Park Station - Just Walk Down The Stairs
Banquet Room is located on the second floor of Koenig's

OPEN MEETING
Retailers Large or Small● Loss Prevention Executives ● Security & Investigation Companies● SPIN Members● SCAN Members● InfraGard Members● ASIS Members

CPE Members● LICFE Members● NYCFE Members● ALDONYS Members
● SPI Members & ALL Law Enforcement Agencies
PAID MEMBERS are FREE. For all others, the fee is still only $40.00, payable via PayPal on our Web site, or by cash or check at the door.

Our meeting will be presented by: NYS Senator Lee M. Zeldin, Chairman of the Senate Consumer Protection Committee. Senator Zeldin will be updating us on his fight against ORGANIZED RETAIL CRIME.

The State Senate passed a package of five bills (S.6956-A, S.6958-C, S.6954-B, S.6957-B, and S.7370) introduced by Senator Zeldin. We certainly appreciate the work done by Senator Lee M. Zeldin on this issue.

Also presenting on Organized Retail Crime will be: TJ Flynn, CFI. TJ is the Investigations Sr. Manager J.C. Penney. TJ will give a presentation on "Interviewing ORC Subjects". TJ will also show a video that JCP has put together called, "Organized Retail Crime on Patrol." It is an 8 minute training video for Law Enforcement use to educate patrol officers to the understanding of ORC.
Sponsored by: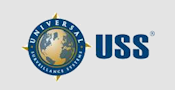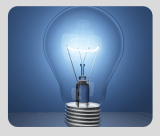 What's Happening?
Coming in 2012:

Mobile App's

LP Show Coverage

The Top 10